---
Payment options
Vi tager ikke kortgebyrer. Beløbet hæves først på dit kort, når varen afsendes.
Beskrivelse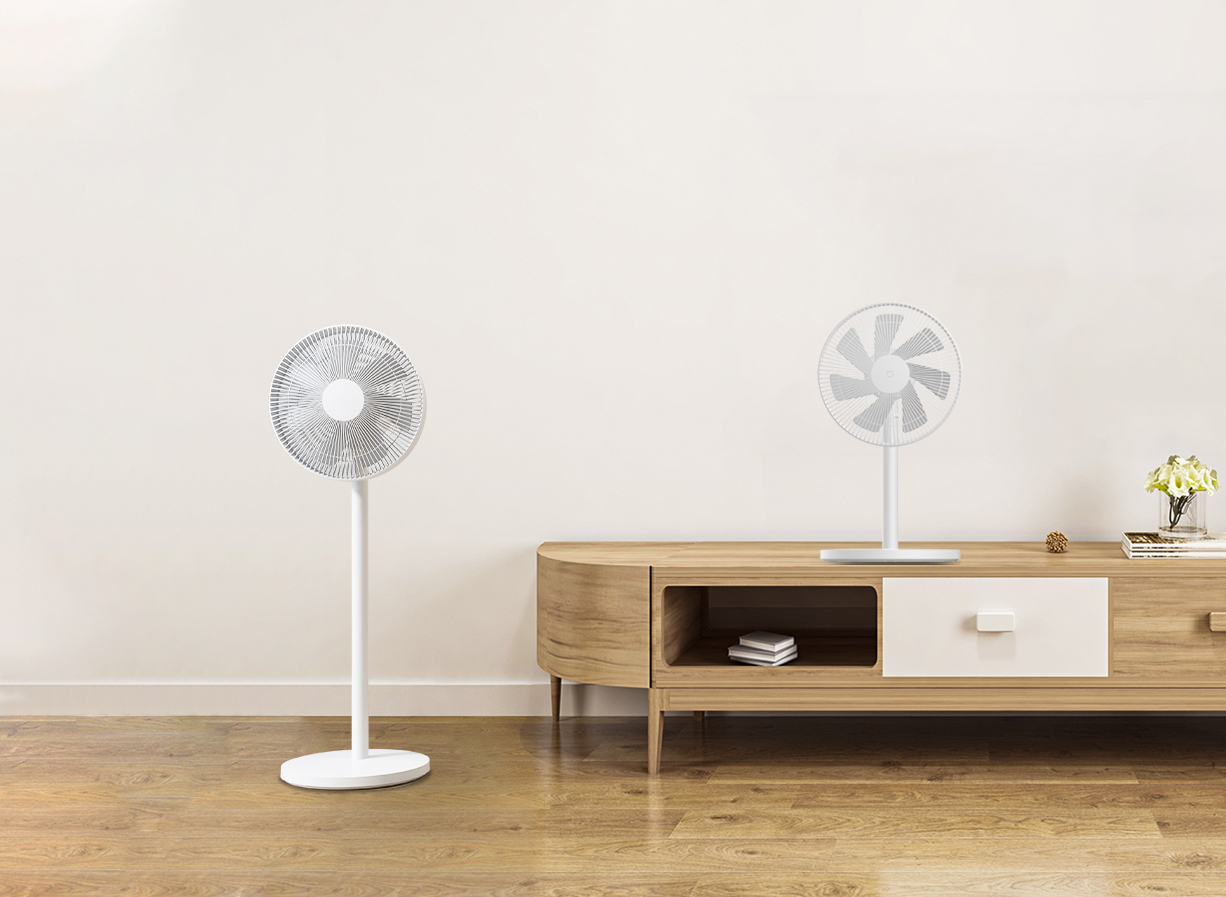 Stylish design
With submerged screws and discreet buttons, the Mi Standing Fan has a stylish look that works in most environments. The tab can be connected to an electrical outlet (220V) and weighs, despite its powerful motor and robust design, only 3.6 kg.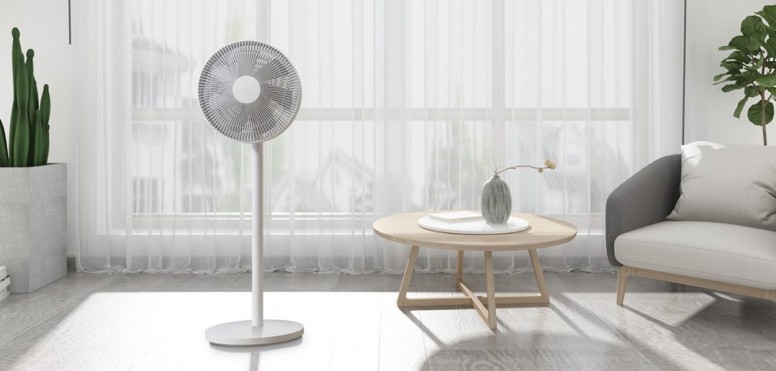 Customizable rotation
Rotation angle which comes in four different degrees and makes the Mi Standing Fan cool all parts of the room regardless of size and shape. When turned off, it returns to its original position, which means that it always looks smart no matter where it is located in the home.
Engine and engineering
The new engine is stronger and more energy efficient than its predecessors and other tabs on the market. Calculated, through studies at Xiaomi, that the Mi Standing Fan can work for a full 500 hours at the lowest motor level (1.8 W) and consume only 1 kWh of power.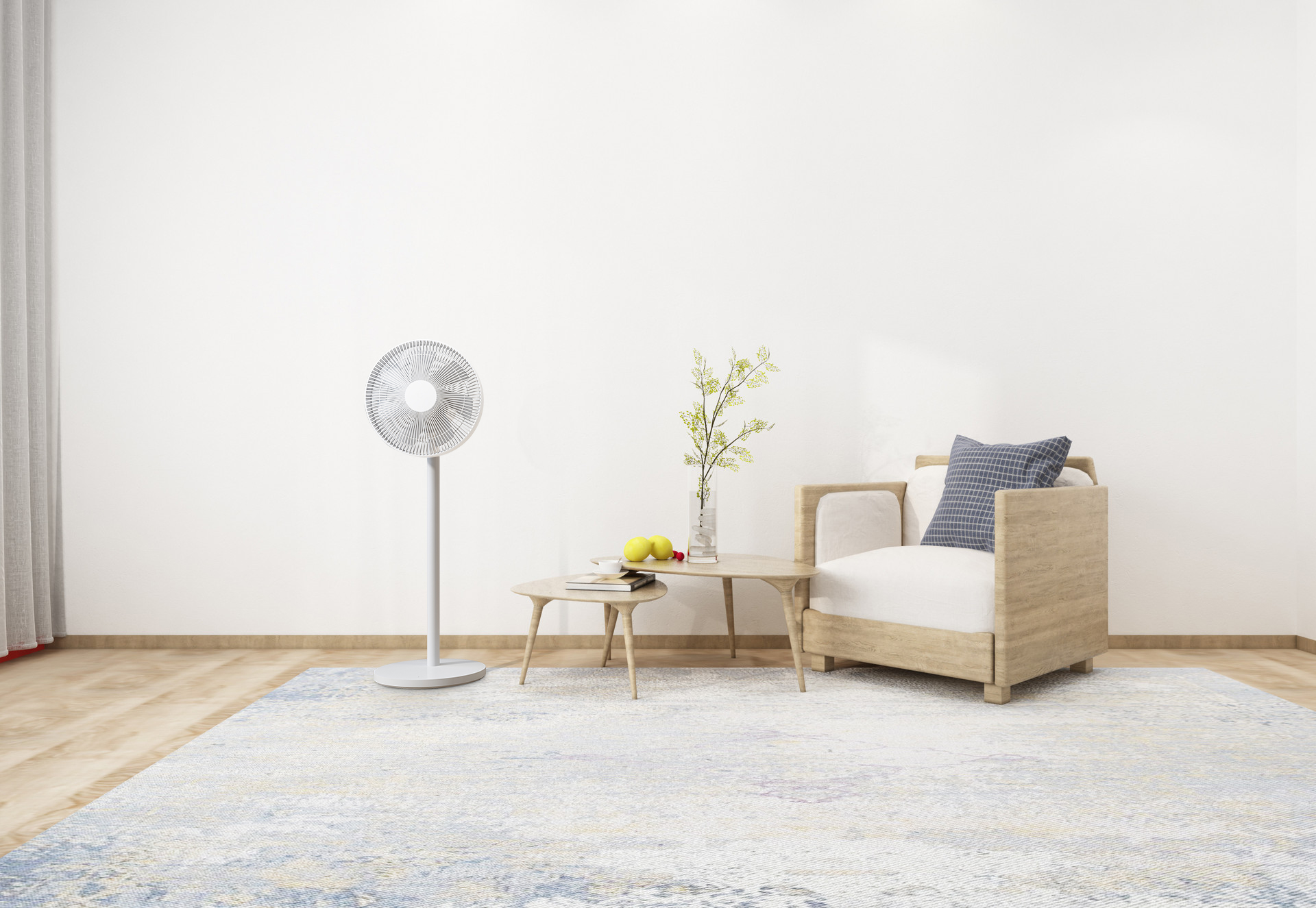 Controlled via your phone
Using your phone and the Mi Home application, all Xiaomi devices are controlled from one place. Via the app, the device is controlled directly, which has approximately 100 functions, such as wind speed and rotation angle.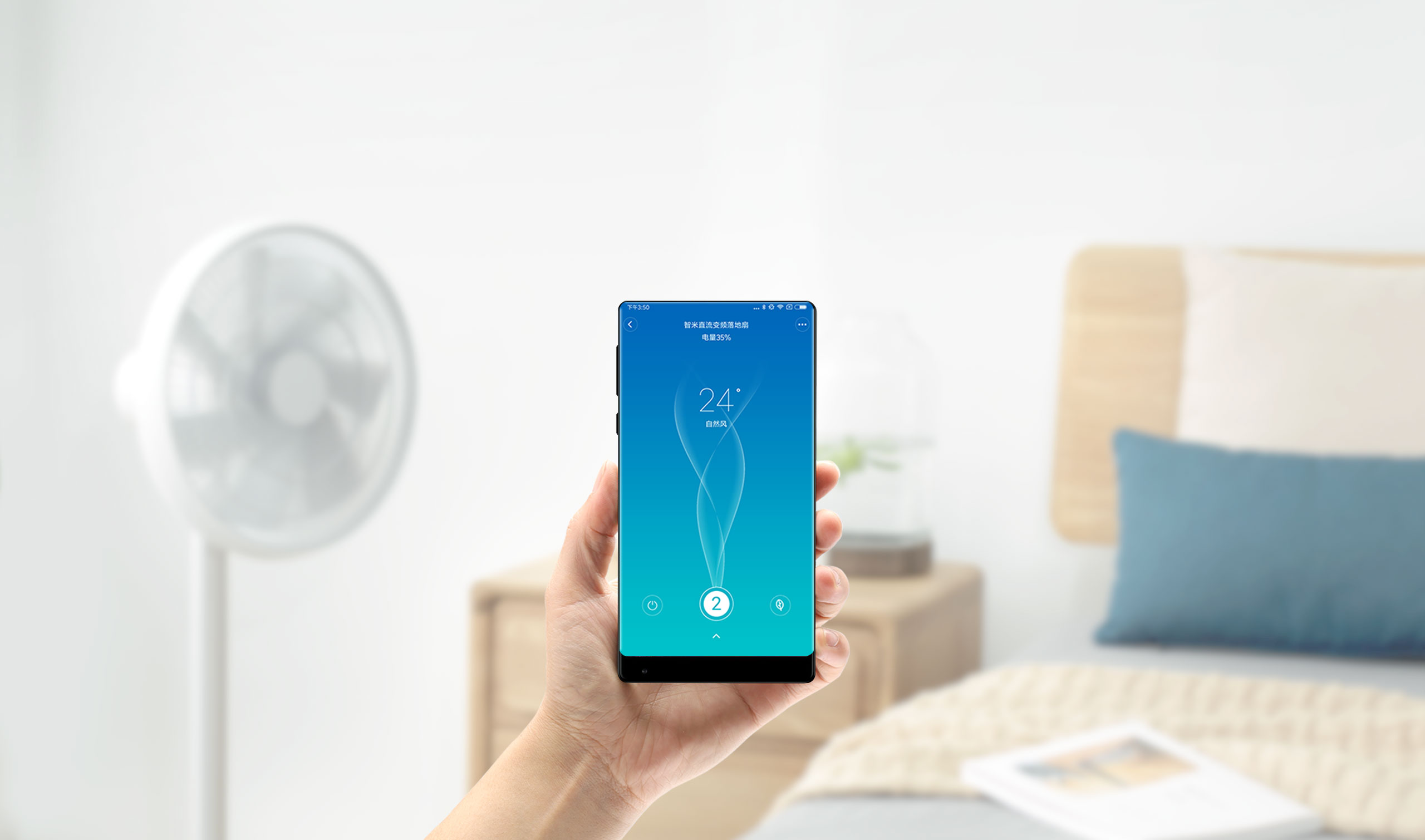 With technology inspired by nature
Natural wind reproduction provides calm and recreated winds that create peace and well-being in us humans. Xiaomi's scientists have created algorithms inspired by nature that create harmony in space. In addition, the motor is so quiet that it can run at any time of the day, only 37 dB ..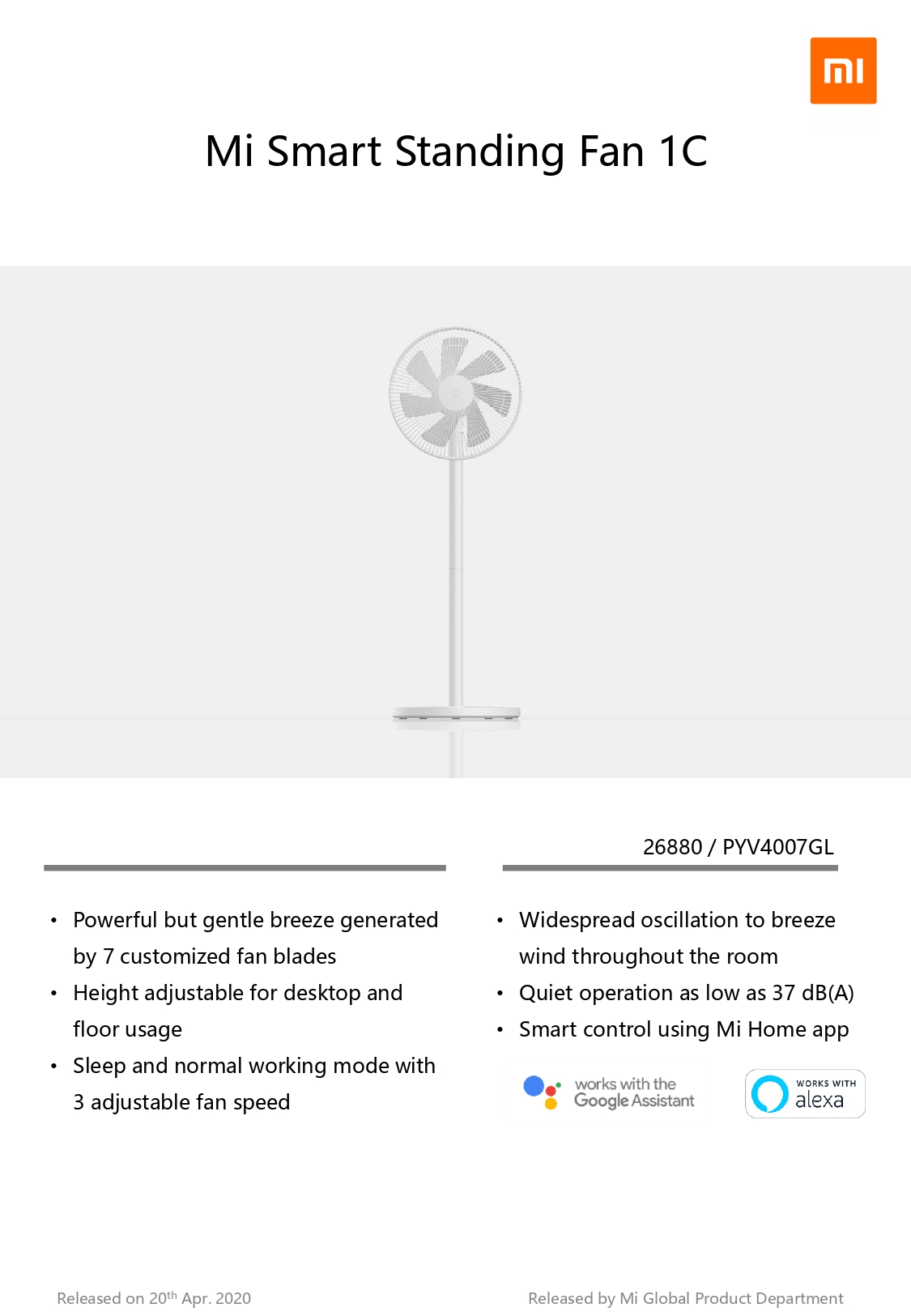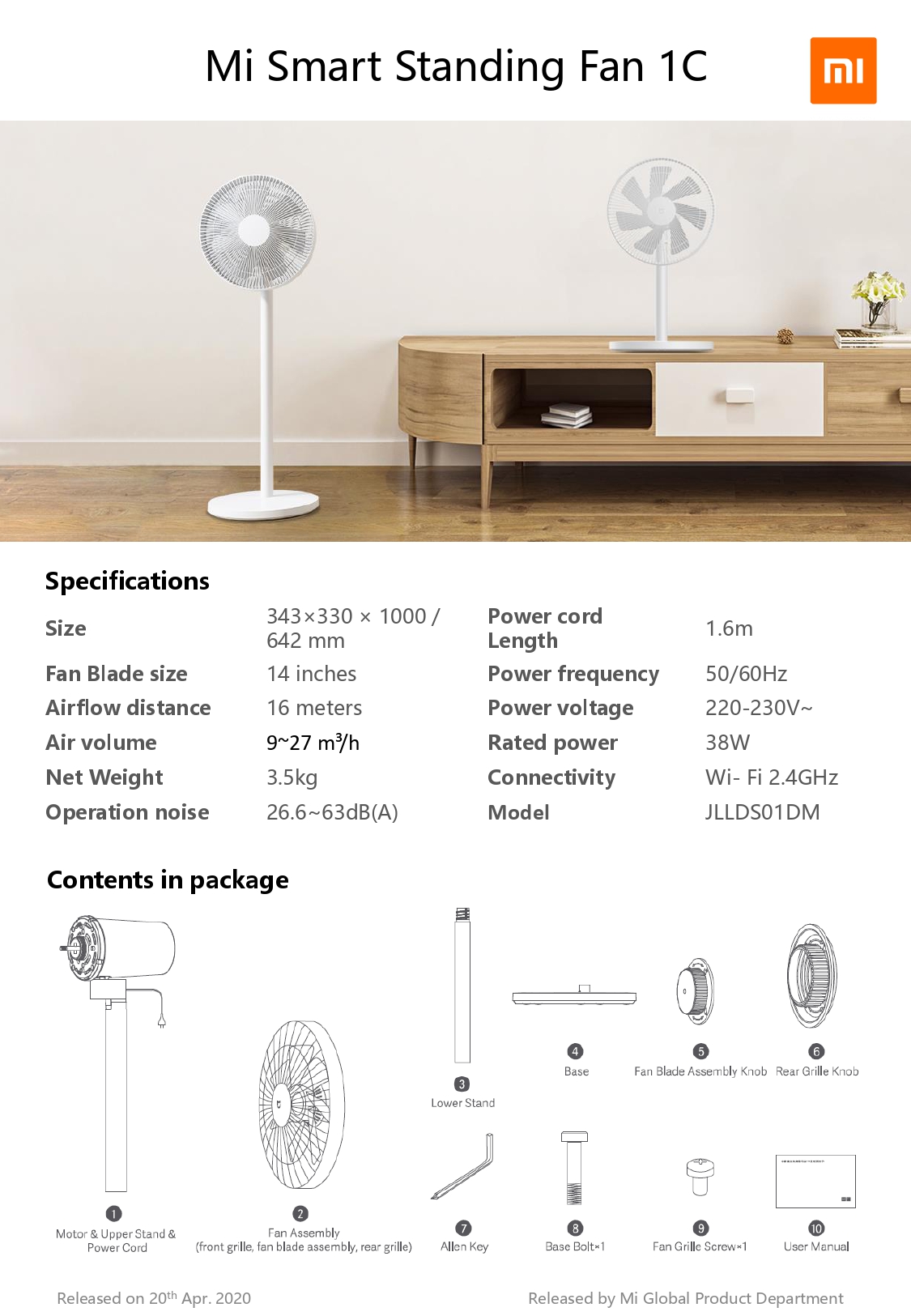 Payment options
Vi tager ikke kortgebyrer. Beløbet hæves først på dit kort, når varen afsendes.