---
Betalingsmuligheder
Vi tager ikke kortgebyrer. Beløbet hæves først på dit kort, når varen afsendes.
Beskrivelse
Teknologi på forkanten for sundere måltider
Mi Smart Air Fryer 3.5L sikrer, at maden opvarmes jævnt ved hjælp af dens varme luftcirkulation, hvilket skaber et sprødt yderlag og samtidig holder indersiden blød. Men Mi Smart Air Fryer kan meget mere end det - ved hjælp af ventilatoren med to hastigheder kan du klare temperaturer fra 40 ℃ til 200 ℃, hvilket betyder, at du let kan optø frossen mad, tørre frugt eller fermentere grøntsager.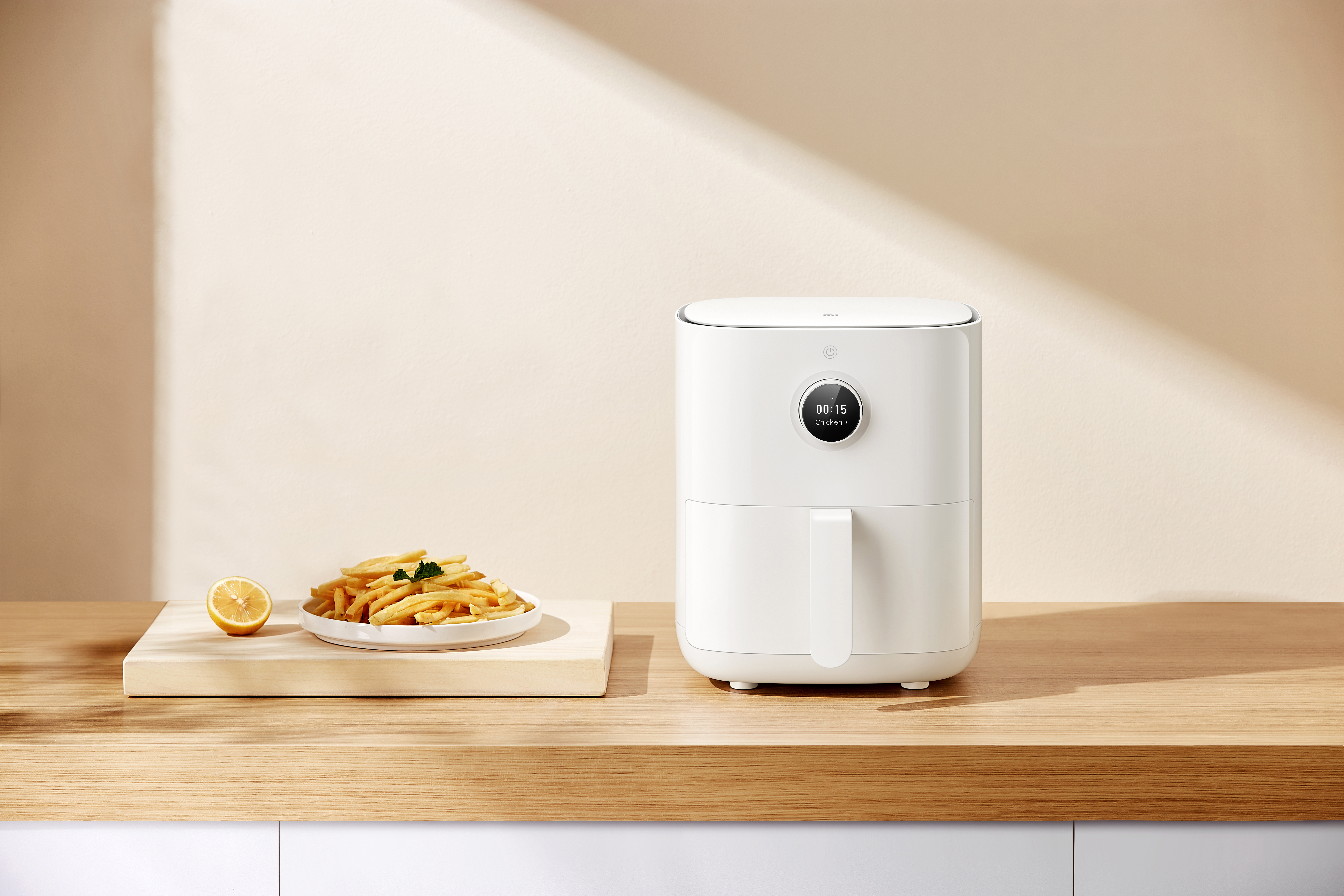 100+ opskrifter til din hverdag og tilpassede madlavningsmetoder
Med Mi Home-appen, der er forbundet til air fryer, finder du mere end 100 enkle opskrifter, som du kan bruge for en nemmere hverdag. For hjemmelavet mad, kan du også tænde friturens standard madlavningstilstand, så du kan justere indstillingerne til hvad du ønsker. Glem ikke at bede stemmeassistenten om at tænde / slukke frituregryden, så du kan nyde en smartere måde at lave mad på.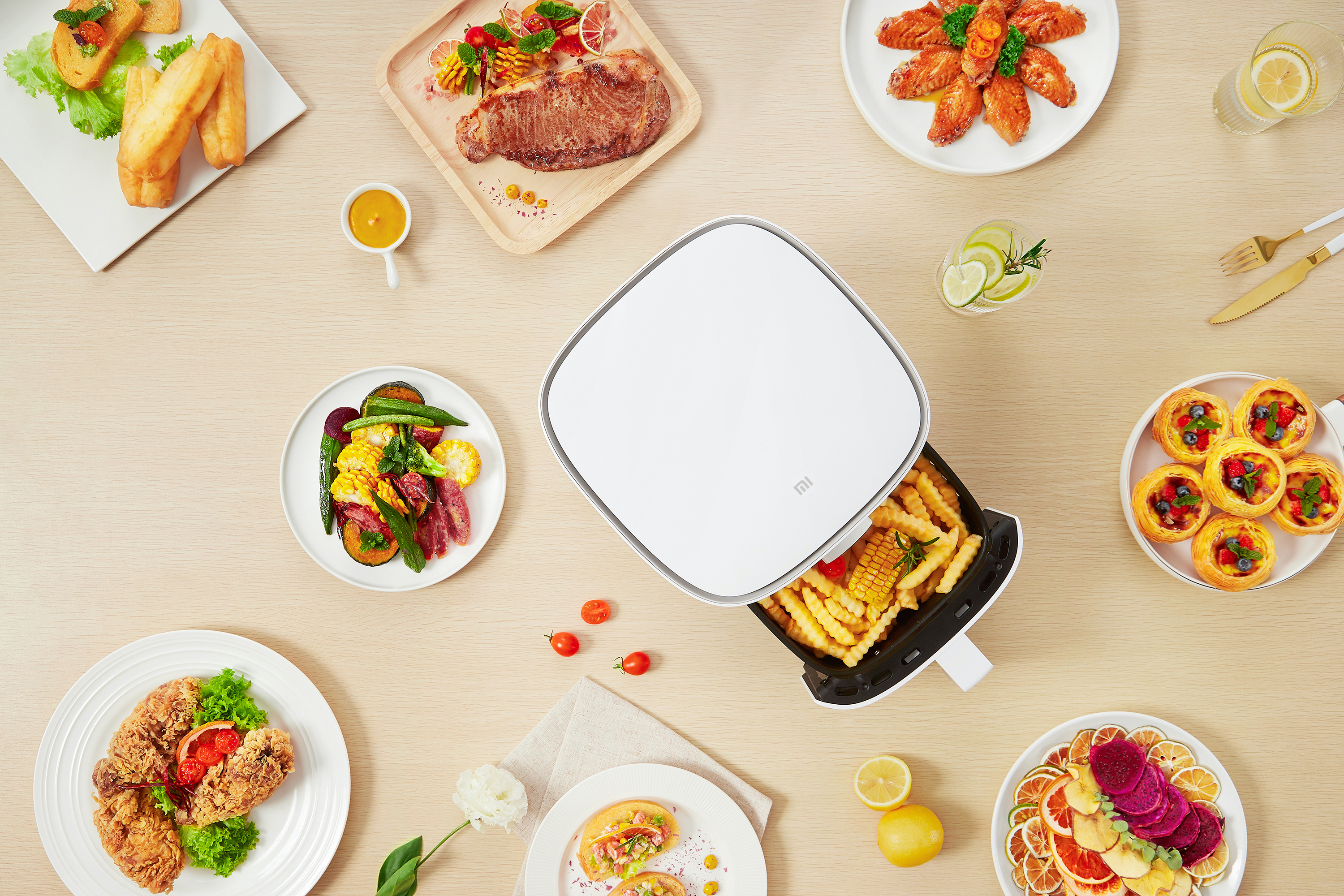 Spar tid med Mi Smart Air Fryer 3,5L
Air Fryer´s 1500 W opvarmning muliggør hurtig temperaturstigning og mere afbalanceret varmefordeling inde i frituregryden, det forkorter tilberedningstiden og tilbyder en hurtigere, sundere og mere behagelig livsstil.
Har du for travlt?
Frituregryden understøtter også op til 24 timers planlagt madlavning, kom din mad i frituregryden på forhånd og nyd det varme lækre måltid, der venter dig når du kommer hjem.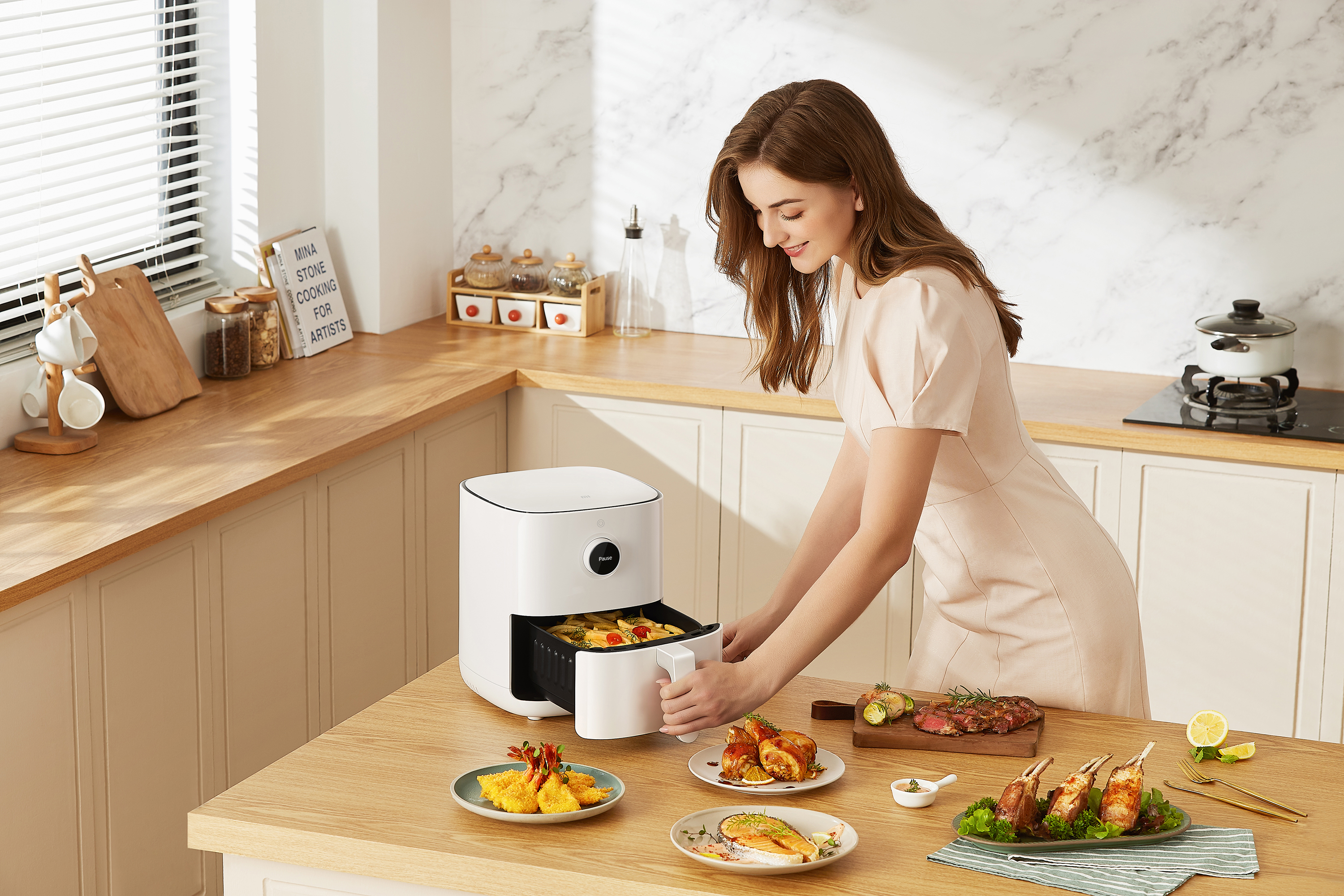 Stilfuldt og holdbart design
Mi Smart Air Fryer har en optimal volumen på 3,5L, du kan lave mad til op til 5 personer. Skabt med en fantastisk OLED -skærm, så du nemt kan overvåge madlavningen, og når alt er parat, kan du også se den filtrerede olie fra maden i bunden af ​​skuffen.
Med denne frituregryde har Xiaomi gjort livet lettere for os, skuffen er lavet af 7 lag, heraf en PTFE i to lag med en non-stick belægning, hvilket gør skuffen holdbar og nem at rengøre!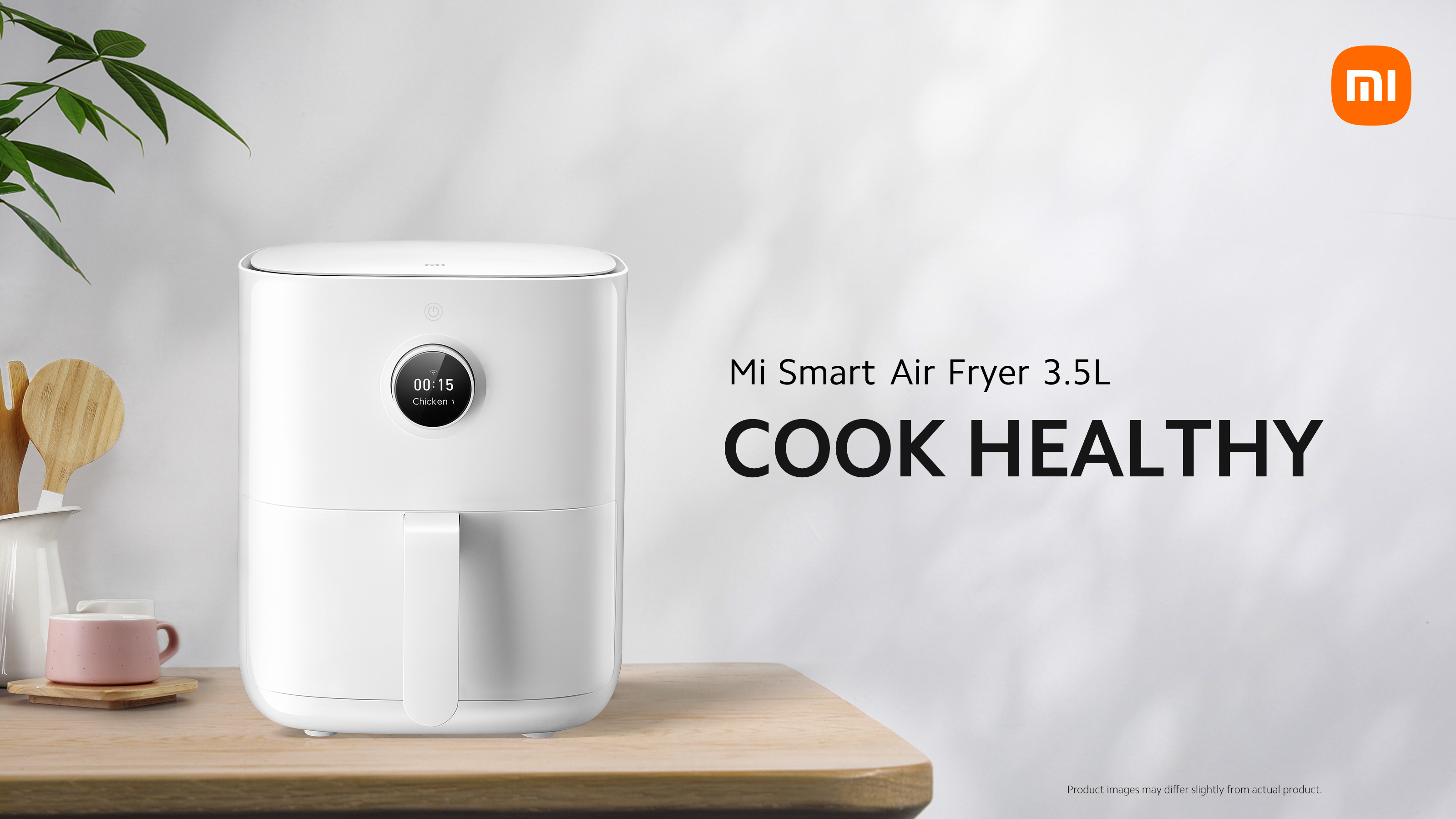 Product Specification
Dimensions
304mm x 252mm x 338mm
Weight
3900g
Betalingsmuligheder
Vi tager ikke kortgebyrer. Beløbet hæves først på dit kort, når varen afsendes.
Questions and answers
Do you have a question?
Be the first to ask a question about this product.
Ask a question