---
Payment options
Vi tager ikke kortgebyrer. Beløbet hæves først på dit kort, når varen afsendes.
Beskrivelse
Technology at the forefront of healthier meals
Mi Smart Air Fryer 3.5L ensures that the food is heated evenly by means of its hot air circulation, which creates a crispy outer layer and at the same time keeps the inside soft. But the Mi Smart Air Fryer can do much more than that - with the two-speed fan you can handle temperatures from 40 ℃ to 200 ℃, which means you can easily thaw frozen food, dry fruit or ferment vegetables.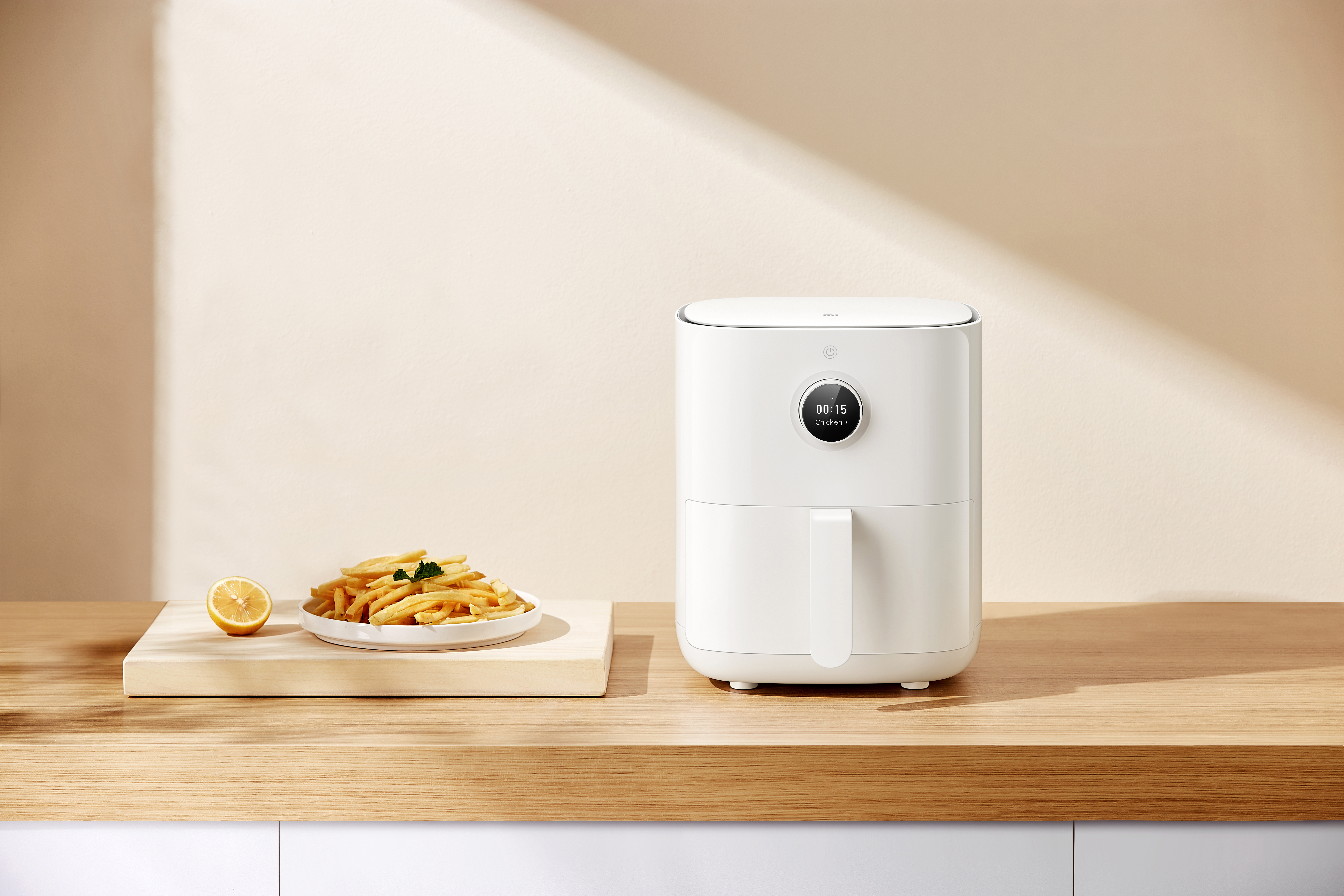 100+ recipes for your everyday life and custom cooking methods
With the Mi Home app connected to the air fryer, you will find more than 100 simple recipes that you can use for an easier everyday life. For homemade food, you can also turn on the fryer's standard cooking mode so you can adjust the settings to what you want. Do not forget to ask the voice assistant to turn on / off the fryer so you can enjoy a smarter way to cook.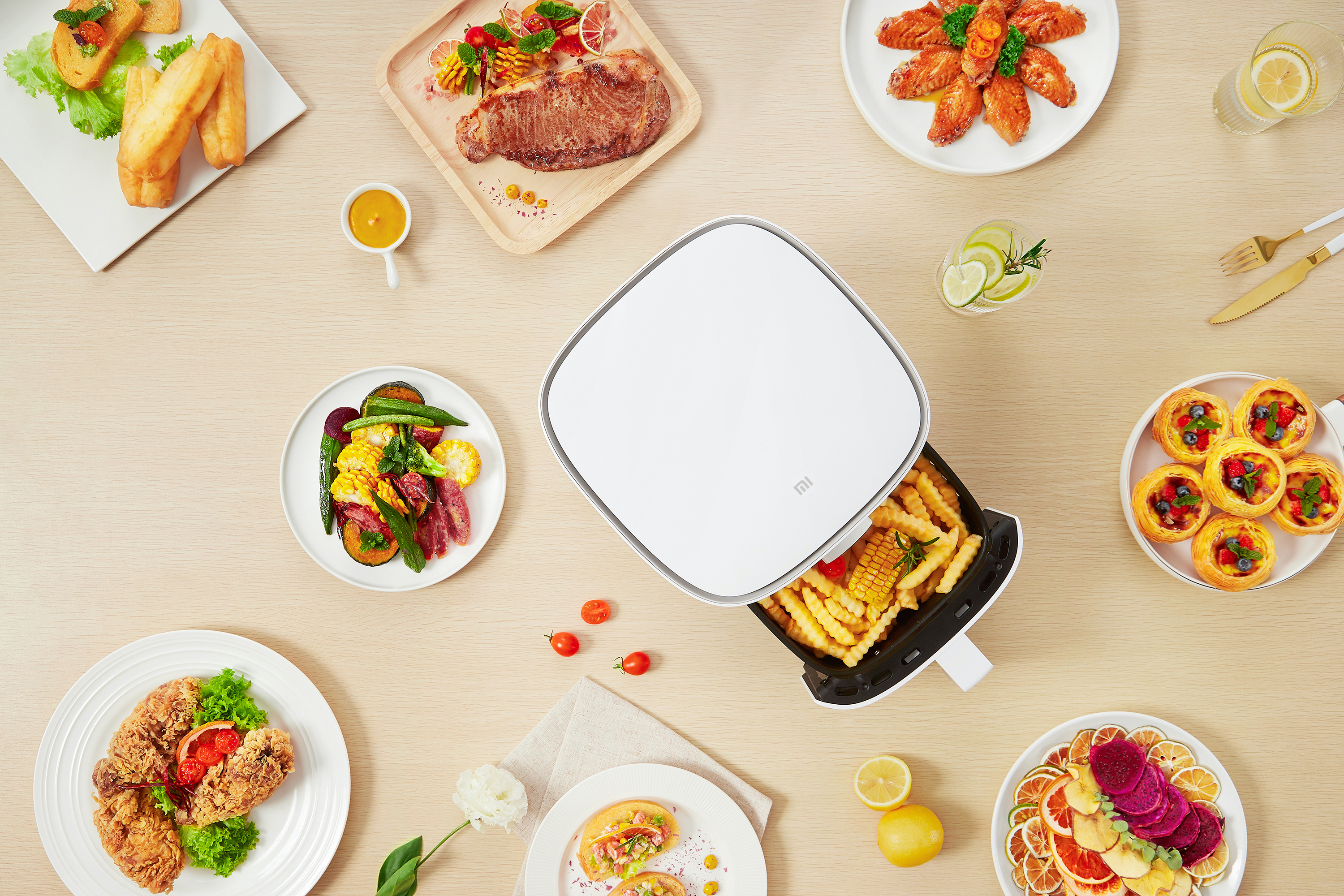 Save time with the Mi Smart Air Fryer 3.5L
Air Fryer´s 1500 W heating enables rapid temperature rise and more balanced heat distribution inside the fryer, it shortens the cooking time and offers a faster, healthier and more comfortable lifestyle.
Are you too busy?
The fryer also supports up for 24 hours of scheduled cooking, get your food in the deep fryer in advance and enjoy the hot delicious meal that awaits you when you get home.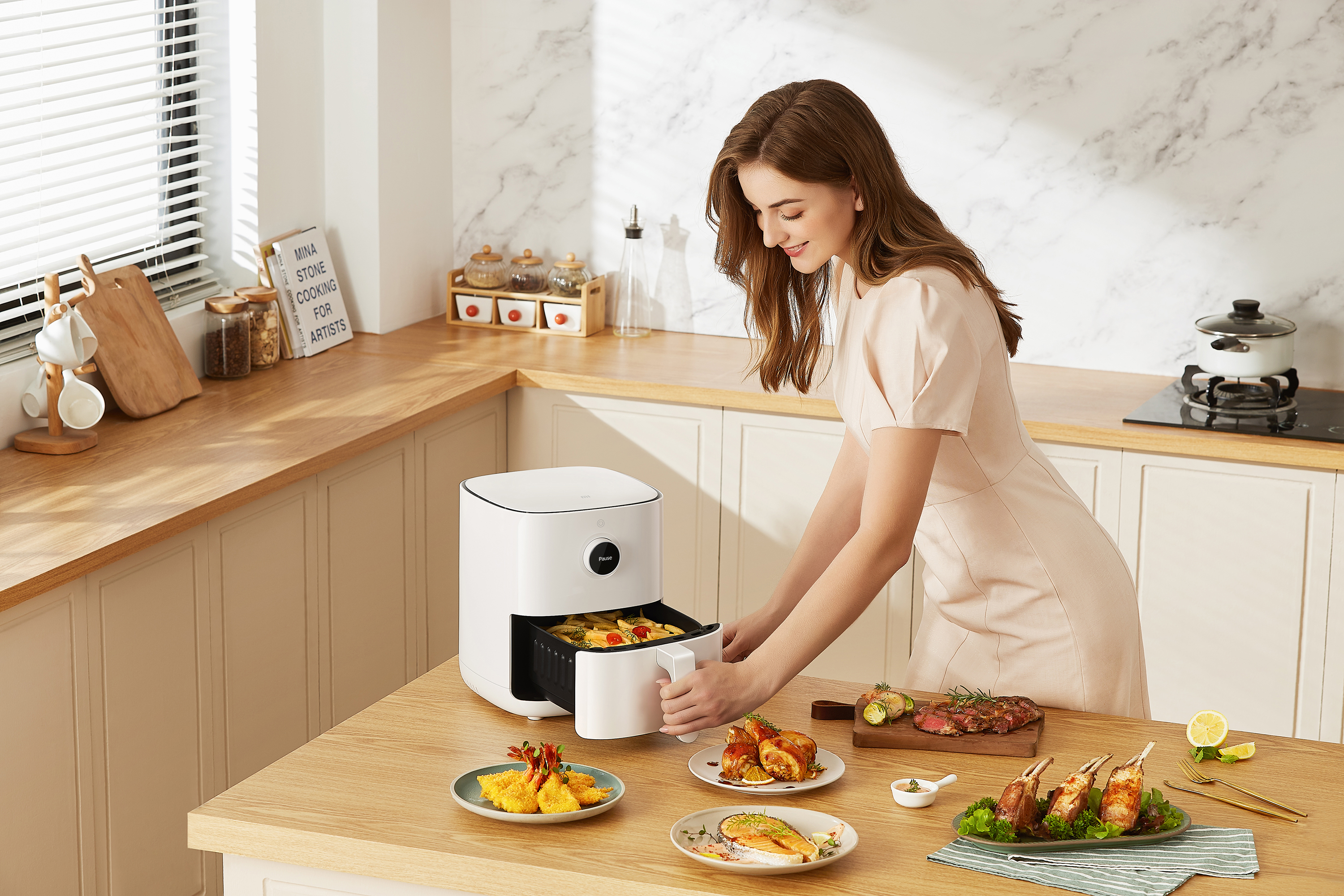 Stylish and durable design
Mi Smart Air Fryer has an optimal volume of 3.5L, you can cook for up to 5 people. Created with a fantastic OLED screen so you can easily monitor your cooking, and when everything is ready, you can also see the filtered oil from the food at the bottom of the drawer.
With this fryer, Xiaomi has made life easier for us , the drawer is made of 7 layers, of which a PTFE in two layers with a non-stick coating, which makes the drawer durable and easy to clean!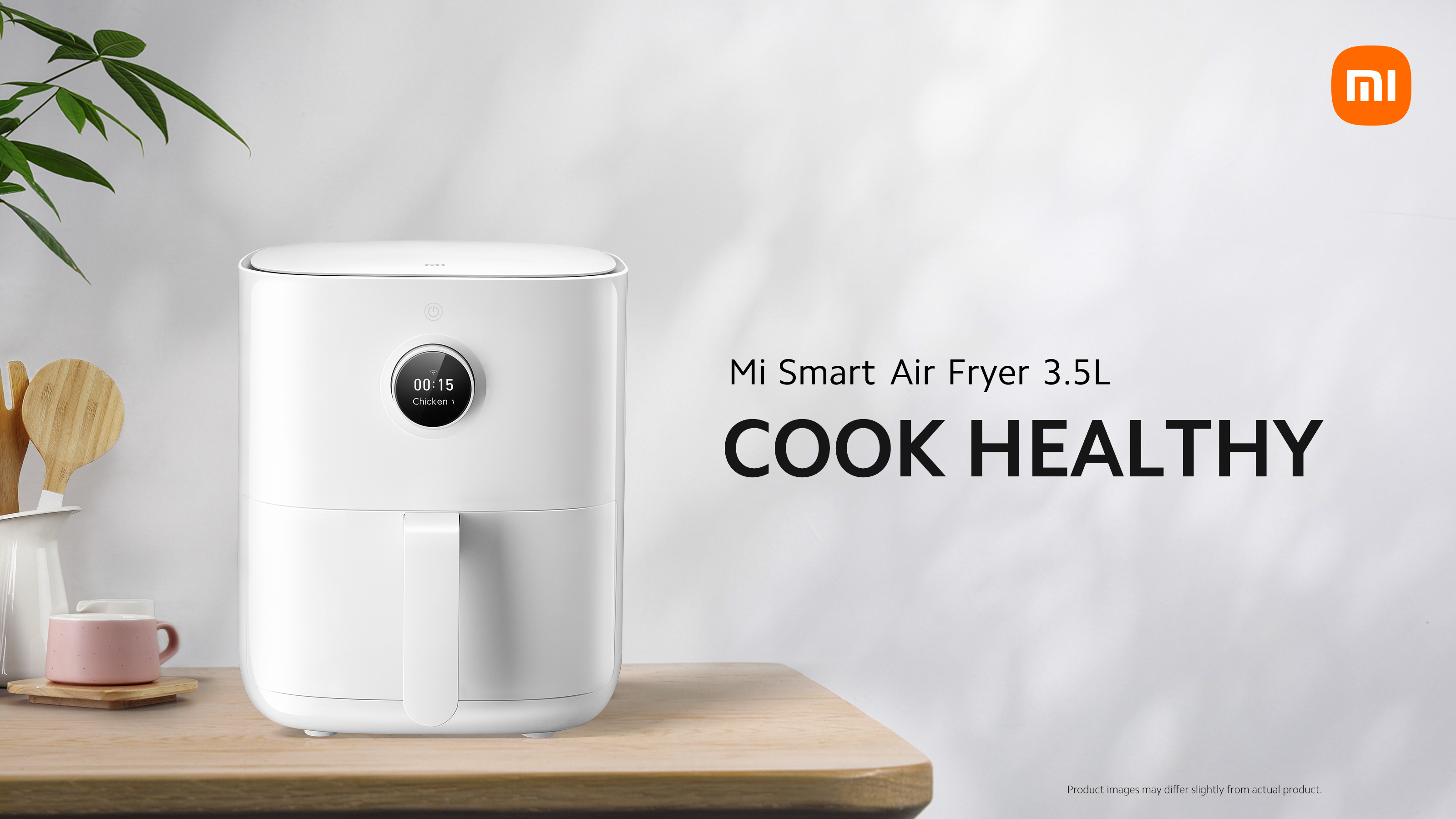 Payment options
Vi tager ikke kortgebyrer. Beløbet hæves først på dit kort, når varen afsendes.
Questions and answers
Do you have a question?
Be the first to ask a question about this product.
Ask a question