---
Payment options
Vi tager ikke kortgebyrer. Beløbet hæves først på dit kort, når varen afsendes.
Beskrivelse
Elegant and durable cabin suitcase
The horizontal edge construction of Xiaomi Metal Carry-on case 20 "gives it an elegant design. Its nice appearance, reinforced support and impact resistance reduce the possibility of damage to the luggage in the event of a collision during your journey.
Flexible packaging
Pack your things neatly and say au revoir to the mess. The adjustable Y-shaped straps in the luggage make it possible to pack the clothes tightly together so that not even a single shirt moves. Place small valuables in the detachable section for easy finding, organizing and taking what you need - when you need it.

Fly easy
To better protect your luggage, use a high-quality aluminum-magnesium alloy, a lightweight material with extremely strong extensibility and impact resistance. The comfortable, retractable handle is ideal for easy rolling on board.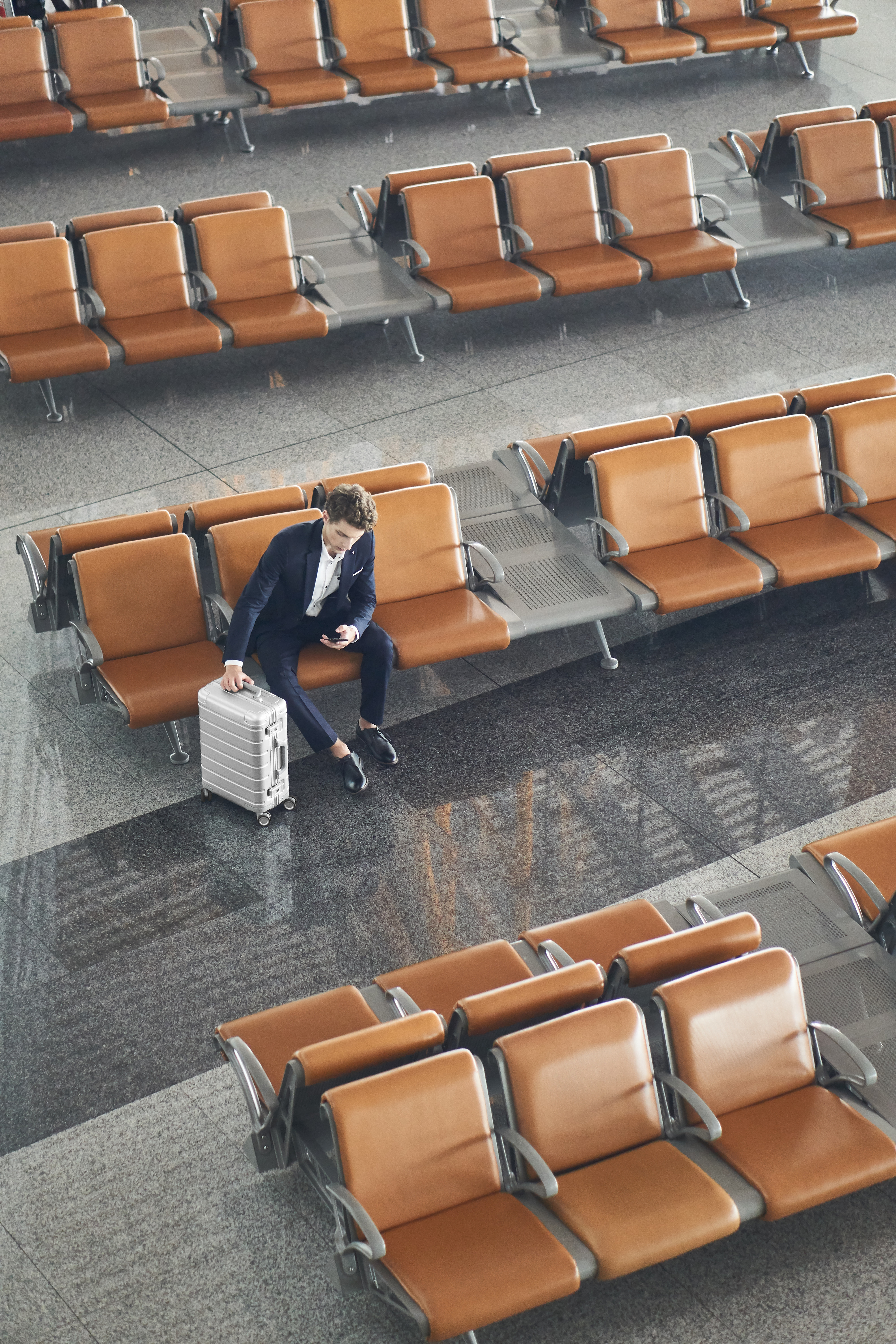 Armored reinforced
Easily transport your luggage, even if it is heavy. The structure of the aluminum-magnesium alloy body ensures that the trunk can withstand higher external pressures. The corners are reinforced with thick aluminum-magnesium alloy to protect the body from impact and 4 durable feet prevent direct contact between the bag and the ground, which effectively prevents the suitcase from being scratched.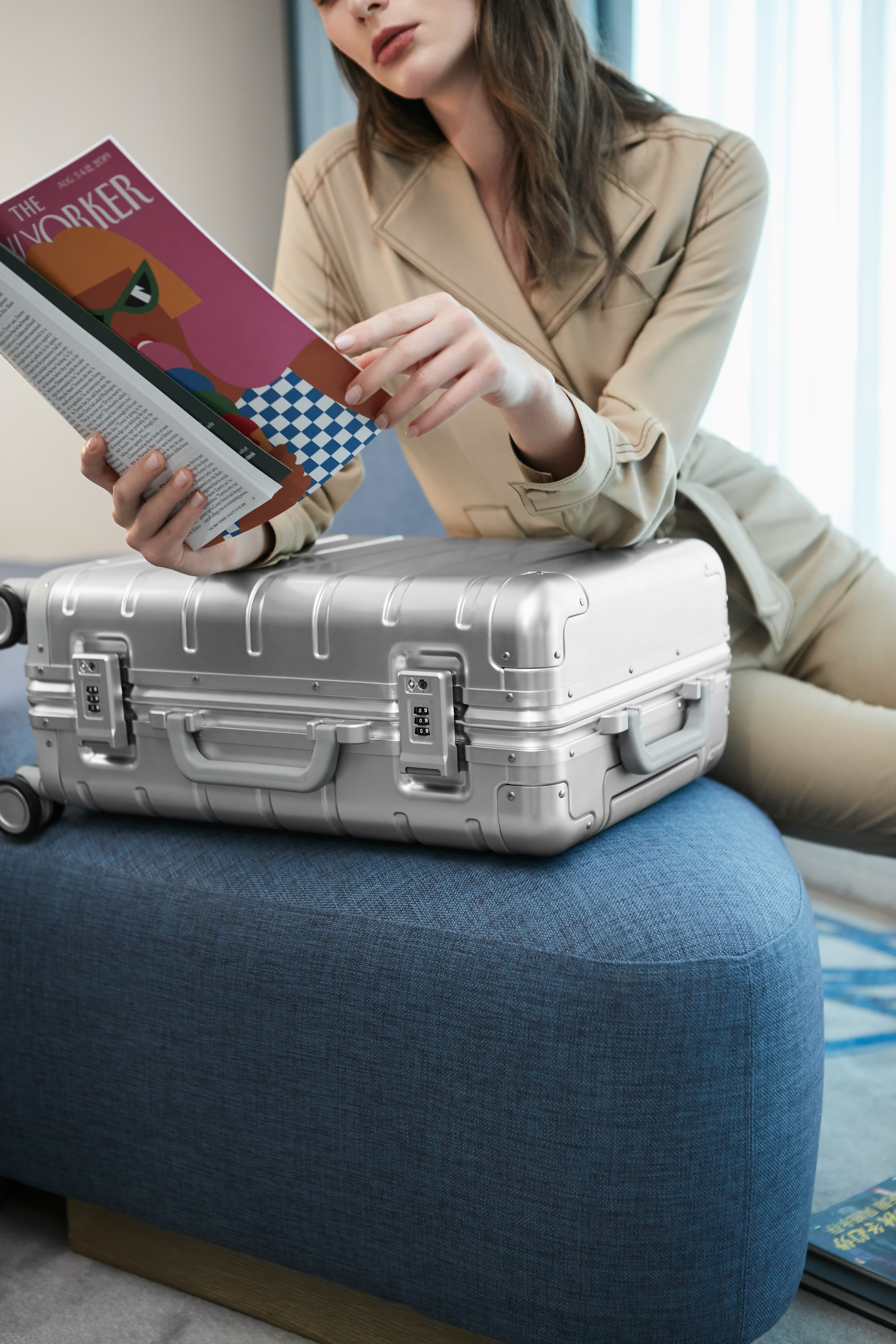 Dual TSA-approved luggage locks provide increased security
Two TSA-approved luggage locks guarantee safe transport. To ensure that the lock works smoothly and securely, the padlock has been tested and enlarged to increase the friction on the contact surface.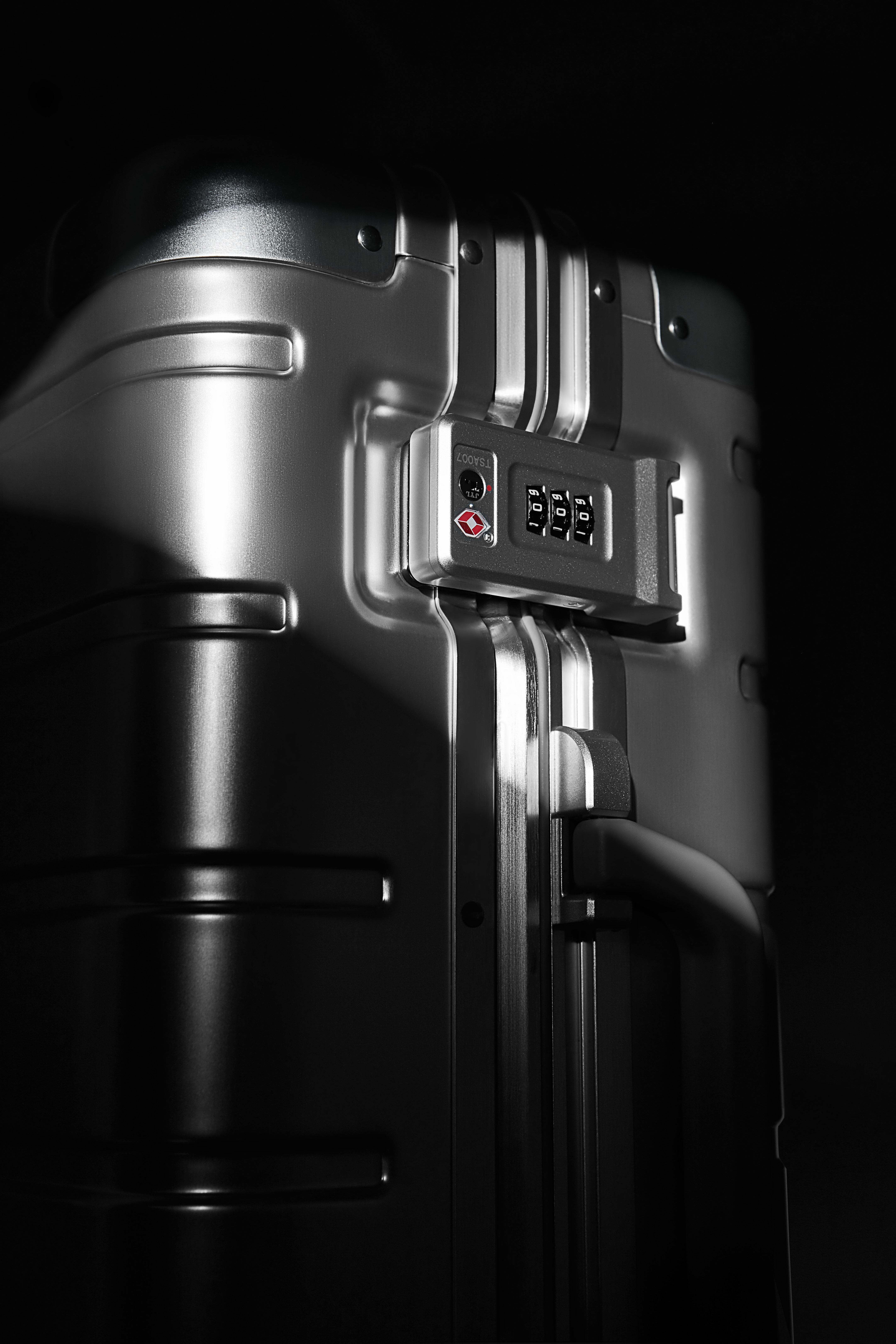 Adjustable handle in 4 positions
The lightweight and robust handle is made of high-strength thick aluminum-silicon alloy and has a built-in concealed design to ensure it fits snugly in the bag when not in use. With a light touch, you can find the right pressure distance between the four positions.
Silent wheels rotating 360 °
The wheels of the Xiaomi Metal Carry-on Luggage 20 "are made of a highly elastic TPE material that improves shock absorption and reduces noise. The very precise structure provides a 360 ° movement of the luggage, freely movable in any direction, and the rivet reinforcement maximizes the load-bearing capacity. The wheels have an extra outer cushion for a smoother movement when the cabin suitcase is heavier.
Payment options
Vi tager ikke kortgebyrer. Beløbet hæves først på dit kort, når varen afsendes.