---
Betalingsmuligheder
Vi tager ikke kortgebyrer. Beløbet hæves først på dit kort, når varen afsendes.
Beskrivelse
Elegant og holdbar kabinekuffert
Den vandrette kantkonstruktion af Xiaomi Metal Carry-on kuffert 20" giver den et elegant design. Dets pæne udseende, forstærket støtte og slagfasthed reducerer muligheden for beskadigelse af bagagen ved kollision under din rejse.
Fleksibel pakning
Pak dine ting pænt og sig au revoir til rodet. De justerbare Y-formede stropper i bagagen gør det muligt at pakke tøjet tæt sammen, så ikke engang en eneste skjorte bevæger sig. Placer små værdigenstande i det aftagelige afsnit for nemt at finde, organisere og tage det du har brug for - når du har brug for det.

Flyv let
For bedre at beskytte din bagage bruges der en højkvalitets aluminium-magnesiumlegering, et let materiale med ekstrem stærk strækbarhed og slagfasthed. Det komfortable, indtrækkelige håndtag er ideel til let rullning om bord.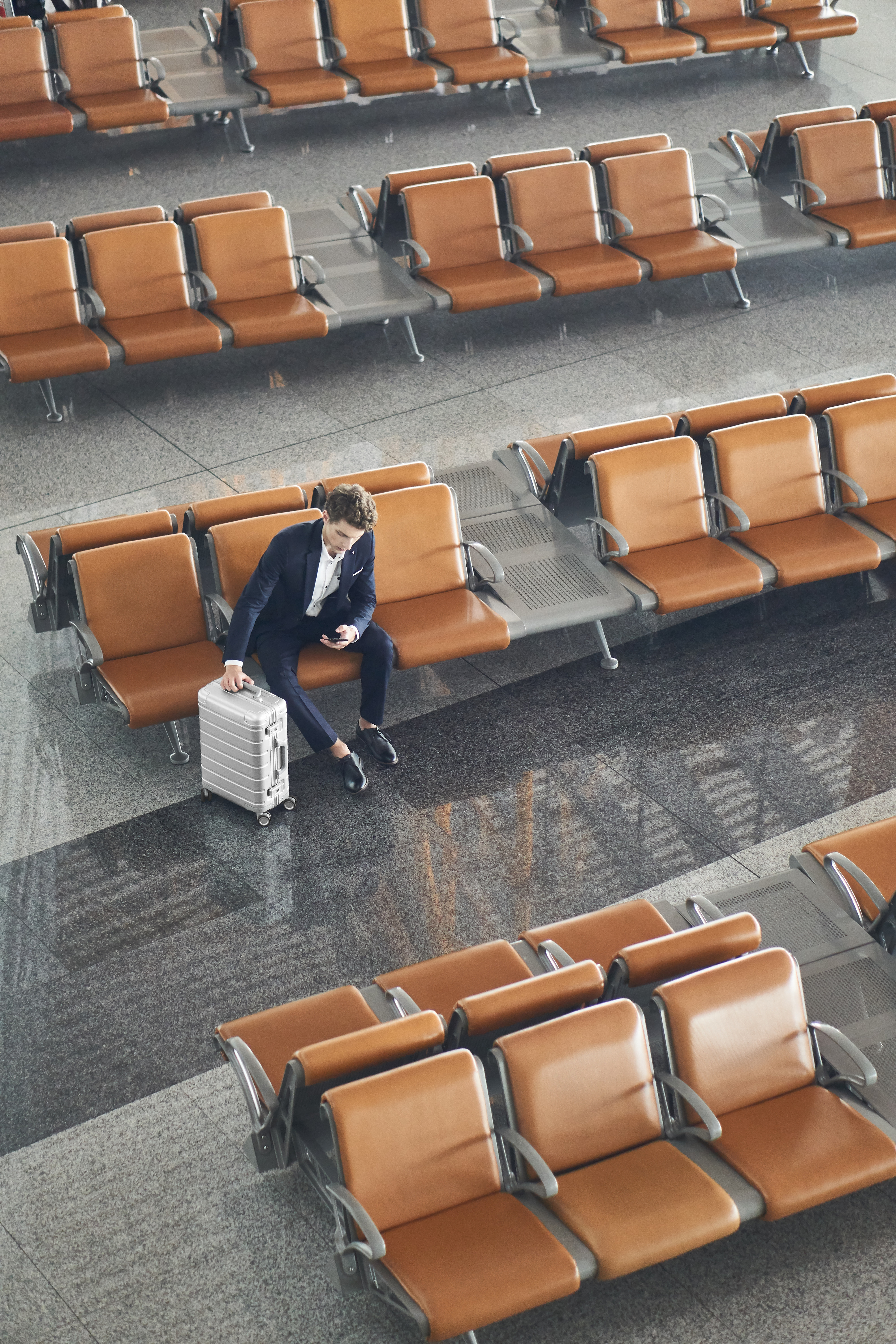 Panserforstærket
Transporter let din bagage, selvom den er tung. Strukturen af aluminium-magnesiumlegeringskroppen sikrer, at bagagerummet kan modstå højere ydre tryk. Hjørnerne er forstærket med tyk aluminium-magnesiumlegering for at beskytte kroppen mod sammenstød og 4 holdbare fødder forhindrer direkte kontakt mellem tasken og jorden, hvilket effektivt forhindrer, at kufferten ridses.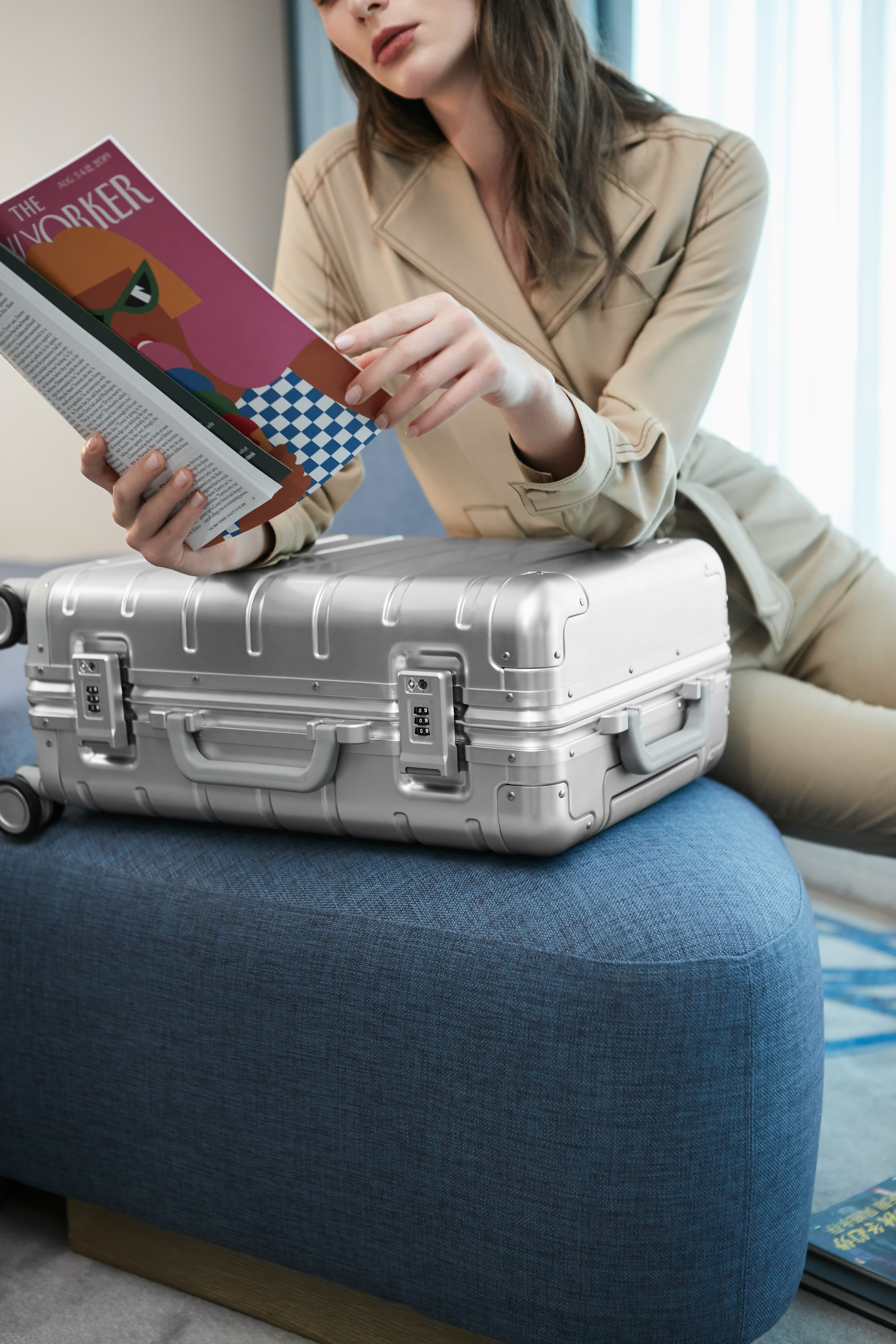 Dobbelt TSA-godkendte bagagelåse giver øget sikkerhed
To TSA-godkendte bagagelåse garanterar en sikker transport. For at sikre at låsen fungerer smidigt og sikkert, er hængelåsen blevet testet og forstørret for at øge friktionen på kontaktfladen.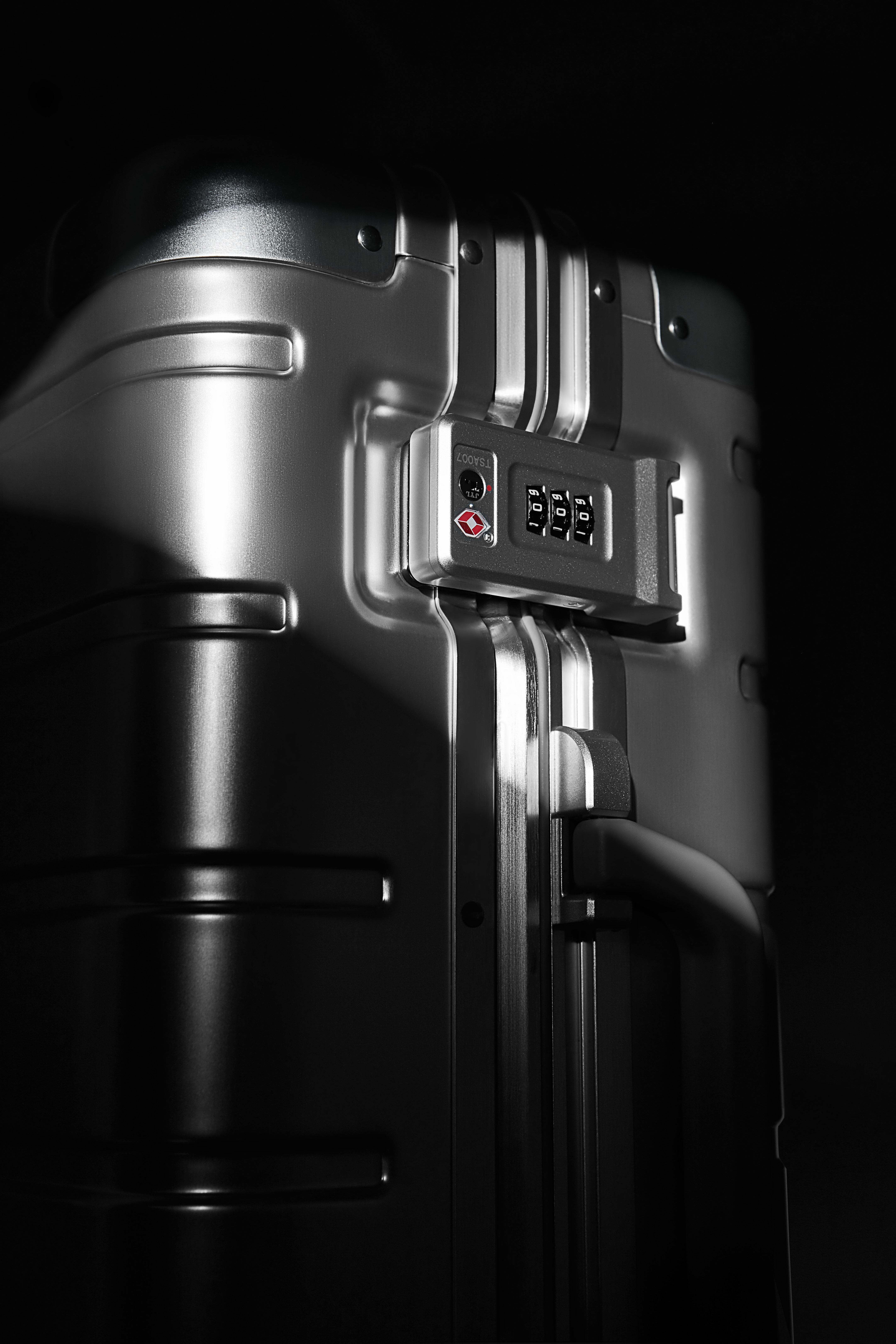 Justerbart håndtag i 4 positioner
Det lette og robuste håndtag er lavet af tyk aluminiumsiliciumlegering af høj styrke og har et indbygget skjult design for at sikre, at det passer tæt ind i posen, når du ikke bruger den. Med et let tryk kan du finde den rigtige trykafstand mellem de fire positioner.
Stille hjul, der roterer i 360°
Hjulene på Xiaomi Metal Carry-on Bagage 20" er lavet af et meget elastisk TPE-materiale, der forbedrer stødabsorption og reducerer støj. Den meget præcise struktur giver en 360 ° bevægelse af bagagen, frit bevægelig i enhver retning, og nitteforstærkningen maksimerer bæreevnen. Hjulene har en ekstra ydre pude for at få en mere jævn bevægelighed, når kabinekuffert er tungere.
template
Dimensions
551mm x 282mm x 203mm
Dimensions (ex wheels)
x 282mm x
Weight
4.2kg
Colour
Silver
Volume
31L
Lining Material
Polyester fiber
Betalingsmuligheder
Vi tager ikke kortgebyrer. Beløbet hæves først på dit kort, når varen afsendes.
Questions and answers
Do you have a question?
Be the first to ask a question about this product.
Ask a question