---
Betalingsmuligheder
Vi tager ikke kortgebyrer. Beløbet hæves først på dit kort, når varen afsendes.
Beskrivelse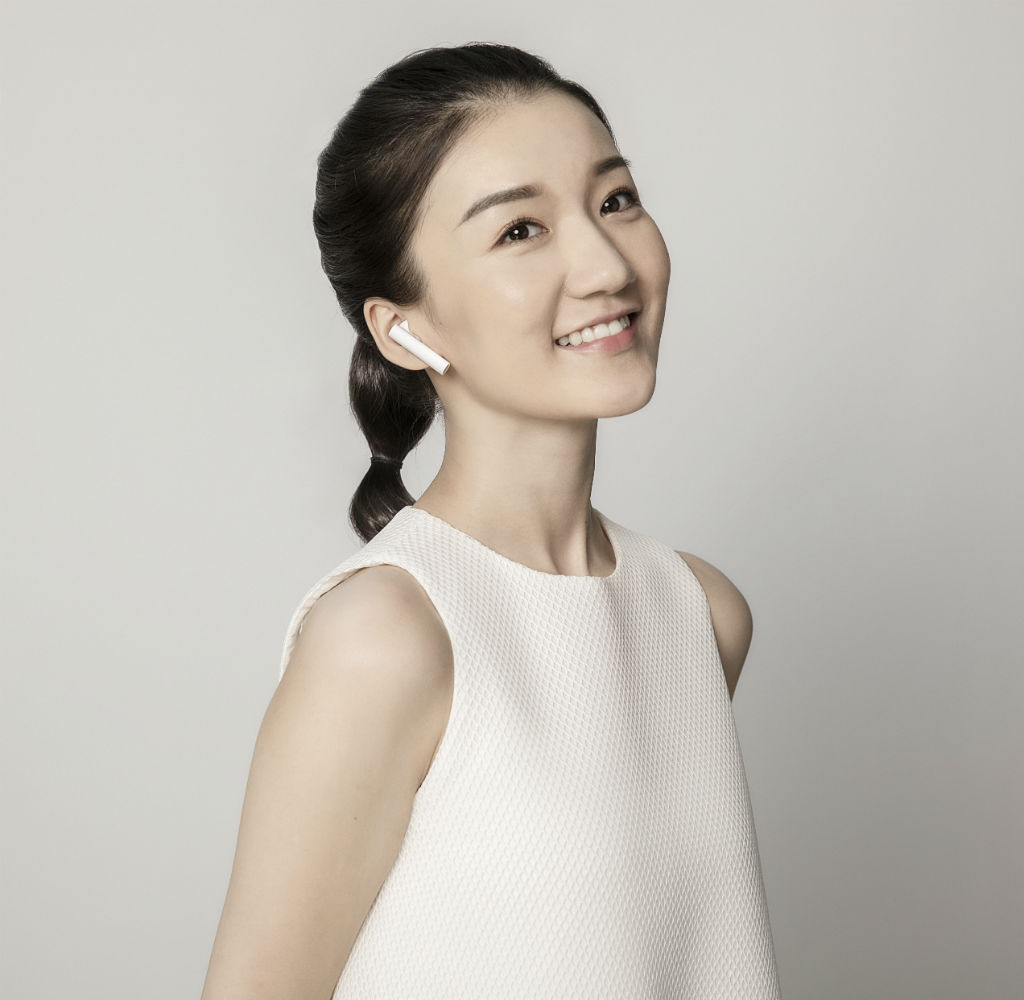 24 timers batteritid, hurtig opladning
Nu kan du lytte til musik eller snakke uforstyrret i en hel dag! Mi True Wireless Earphones 2S kan anvendes i cirka 5 timer på en fuld opladning og i hele 24 timer sammen med opladningsetui. Høretelefonerne oplades automatisk op i den medfølgende opladningsetui. Begge høretelefoner og opladningsetui understøtter også hurtig opladning, hvilket garanterer fuld opladning indenfor en time.
Mindre støj, flere samtaler
Med Mi True Wireless Earphones 2S slipper du for at bekymre dig om der er meget støj der hvor du sidder og du kan altid foretage et vigtigt opkald eller have forretningsmøder uanset end du er. Høretelefonerne er udstyret med to indbyggede mikrofoner, hvilket gør at Mi True Wireless Earphones 2S har dobbelt høretelefoner. På grund af avanceret teknik kan Mi True Wireless Earphones 2S reducere baggrundsstøj markant.
Nem at anvende
De smarte høretelefoner er nemme at bruge - styr musik, samtaler og stemmestyring ved at dobbeltklikke på høretelefonerne. Hvis du har en Mi/Redmi-smartphone kan du også nemt forbinde dine høretelefoner gennem et pop-up vindue.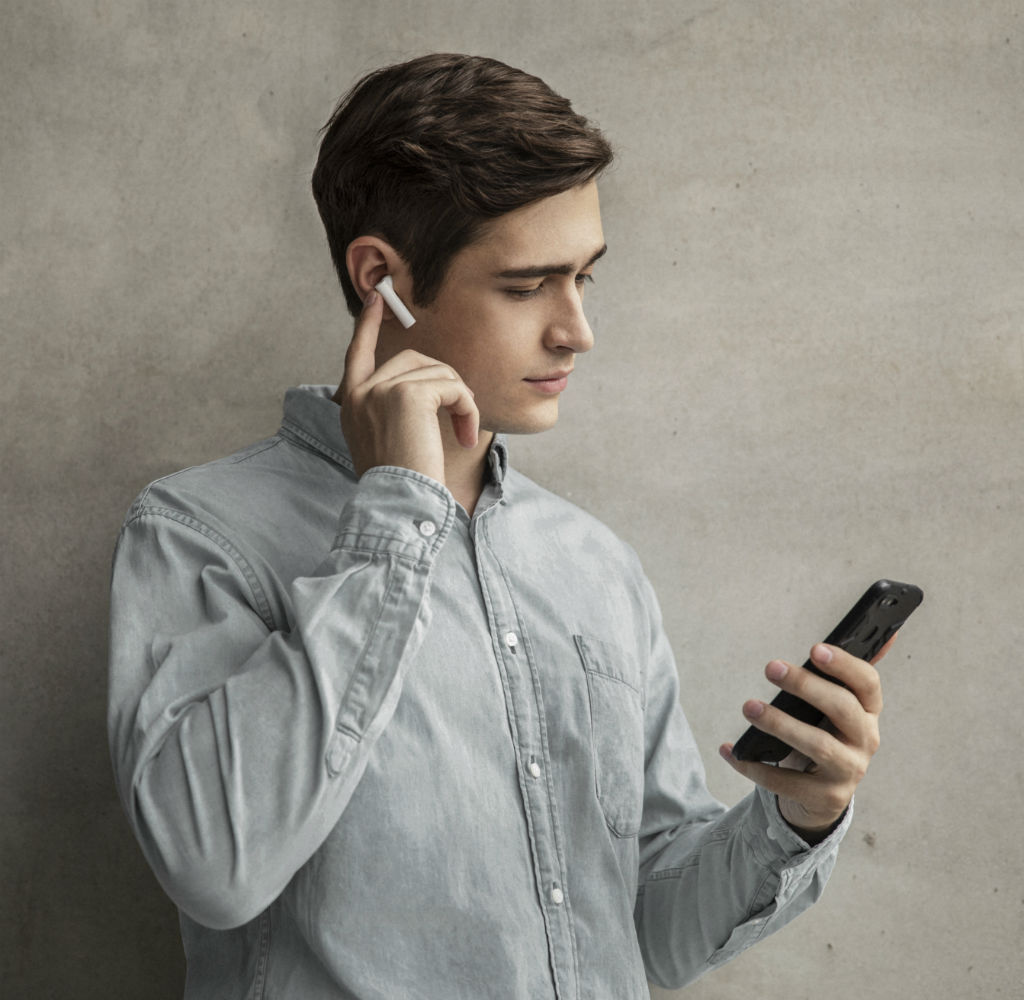 Kan anvendes seperat - og sammen
Med Mi True Wireless Earphones 2S findes der ingen begrænsninger - du kan vælge at bruge høretelefonerne hvor du vil. For en friere oplevelse kan du bruge høretelefonerne hver for sig eller begge høretelefoner for at få en tredimensionel lyd - valget er dit.
Forbedret lydkvalitet og oplevlese
Mi True Wireless Earphones 2S understøtter lydkodekser som AAC og LHDC hvilket begge giver en ren og klar lyd når du lytter til musik eller foretager et opkald.
Ergonomisk design
Vores smarte høretelefoner er ergonomisk designet for at give maksimal komfort og pasform ved længerevarende brug. Eftersom en høretelefon kun vejer 4.5 g er høretelefonerne behagelige at have på også i længere perioder.
Sæt på pause og afspil automatisk
Mi True Wireless Earphones 2 Basic registrerer også om de er af eller på. Sætter automatisk på pause når du tager høretelefonerne af, og når du tager dem på igen, forsætter de hvor du var. Perfekt så du aldrig går glip af en af dine favoritsange eller favoritpodcast. 
Ved refundering giver vi ikke 100% refundering på høretelefoner som har været i brug da de ikke kan sælge dem igen.
Specifikation
Vægt (Total)
52 g
Anvendelsesafstand
10m
Lydkodeks
SBC/AAC/LHDC
Impedans
32Ω
Indgang
5V/1A
Opladningsmetode
Type-C, Qi trådløs opladning
Opladningstid
1 t
Batteri holdbarhed (udan etui)
5t
Batteri holdbarhed (med etui)
24t
Bluetooth-version
5
Pakkeindhold
Mi True Wireless Earphones 2S
Type-C oplader kabel
User Manual
Technical Specifications
Bluetooth
5
Communication Range
10m
Battery Life (One Charge)
5h
Battery Life (Charging Box)
24h
Weight (single headphone)
4.5g
Weight
52g
Impedance
32Ω
Working Distance
10m
Charging Method
Type-C, Qi wireless charging
Charging Time
1h (With type-c cable)
Audio Codec
SBC/AAC/LHDC
Package Content
Content
Mi True Wireless Earphones 2S Type-C charging cable User Manual
Betalingsmuligheder
Vi tager ikke kortgebyrer. Beløbet hæves først på dit kort, når varen afsendes.
Questions and answers
Do you have a question?
Be the first to ask a question about this product.
Ask a question