---
Payment options
Vi tager ikke kortgebyrer. Beløbet hæves først på dit kort, når varen afsendes.
Beskrivelse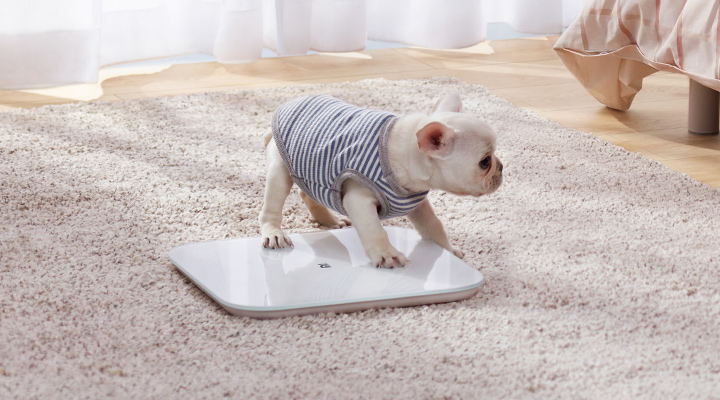 Weigh yourself and various items
In addition to being able to weigh yourself in a dynamic state, the scale can also weigh static items such as packages, fruits and vegetables.
Save your information
The scale can automatically identify each family member and save up to 16 different profiles at the same time. Perfect for the big family or the football team!
Keep track of your health directly on your mobile
By entering your information into the Mi Fit app, you can get a realistic picture of your health. With the app you can also get an overview of your values, which makes it easier for you to follow them and improve them.
3 measurable features and balance test
Apart from weighing yourself, you can also use the weight to find out your BMI and more about your body type. Through a series of complex algorithms and an advanced analysis (BIA), the results become very accurate. You can also easily test your balance by standing on one leg with your eyes closed.
Hidden LED display
The LED display is hidden and does not appear until you are on the scale for at least 3 seconds. Then the stylish display lights up with a bright light.
ManualIn English
Specifications
Weight range
100 g - 150 kg
Read precision
50 g
Devices
Catties, Kilograms, Pounds (changeable)
Weight
1.2 kg
Compatibility
Bluetooth 5.0
Battery
3x AAA batteries
Battery life
More than 180 days
Goals
280mm x 280mm x 22mm
Working ambient temperature
0-40 ° C
Materials
Tempered glass + ABS
Manual
In English
Payment options
Vi tager ikke kortgebyrer. Beløbet hæves først på dit kort, når varen afsendes.
Questions and answers
Do you have a question?
Be the first to ask a question about this product.
Ask a question