---
Betalingsmuligheder
Vi tager ikke kortgebyrer. Beløbet hæves først på dit kort, når varen afsendes.
Beskrivelse
Øget kapacitet for bedre streaming- og spilleoplevelse
Med Mi Router AX1800 får du en hurtig og stabil forbindelse når du spiller dine favorit spil eller ser tv-serier og film. Routern kan komme op på en hastighed på 1201Mbps på 5GHz-nettet og 574Mbps på 2.4GHz-nettet. Med andre ord, så ikke flere irriterende forsinkelser eller lange buffertider!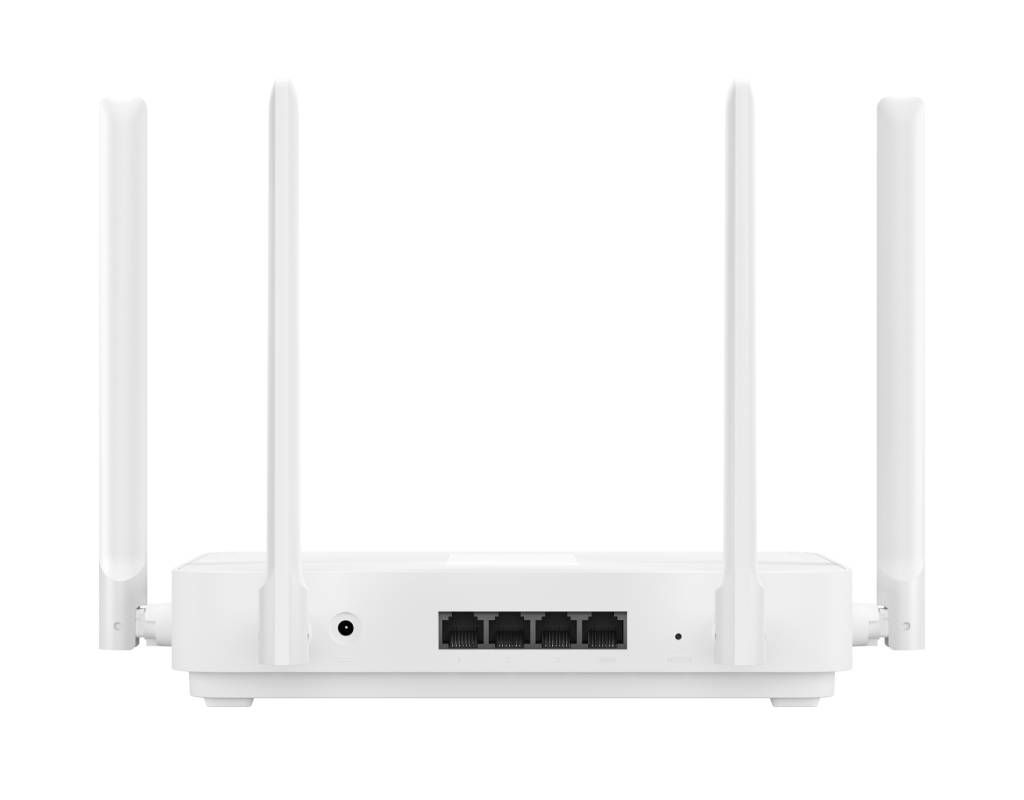 4 eksterne antenner
Den smarte router forenkler din hverdag gennem dets 4 eksterne antenner og effektforstærkere som sender Wi-Fi-signaler overalt i dit hjem. Det gør at enheder som er længere væk fra routeren eller som har lav strøm, stadig kan forbinde.
Wi-Fi 6
Mi Router AX1800 er en Wi-Fi 6-router hvilket giver en øget hurtighed og kapacitet. Det perfekte valg for dig som ønsker at have hurtigere og mere stabil internet derhjemme.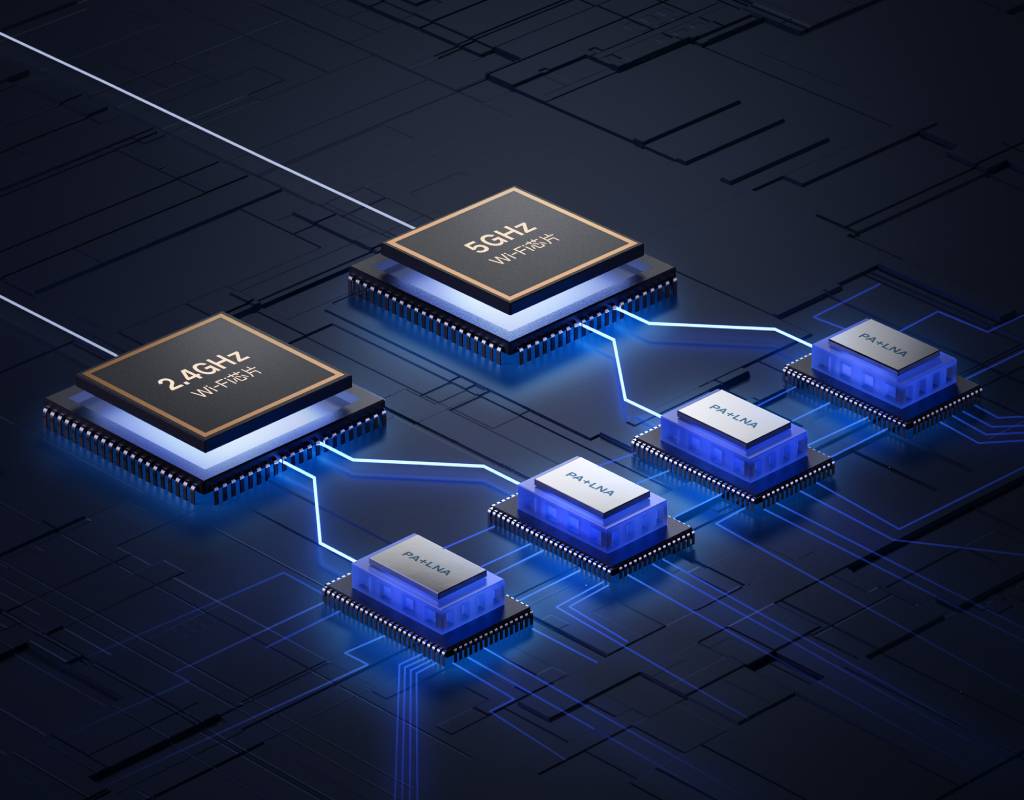 Op til 128 enheder
Tilslut dit TV, computer eller din mobiltelefon og nyd en perfekt forbindelse på hver enhed uden at netværket bliver langsommere. Mi Router AX1800 understøtter at hele 128 enheder kan være forbundet samtidig.
5-Core Chip
Mi Router AX1800 er udstyret med Qualcomm 4-core CPU og single-core NPU hvilket giver endnu mere stabilitet når routeren er forbundet med mange enheder samtidig.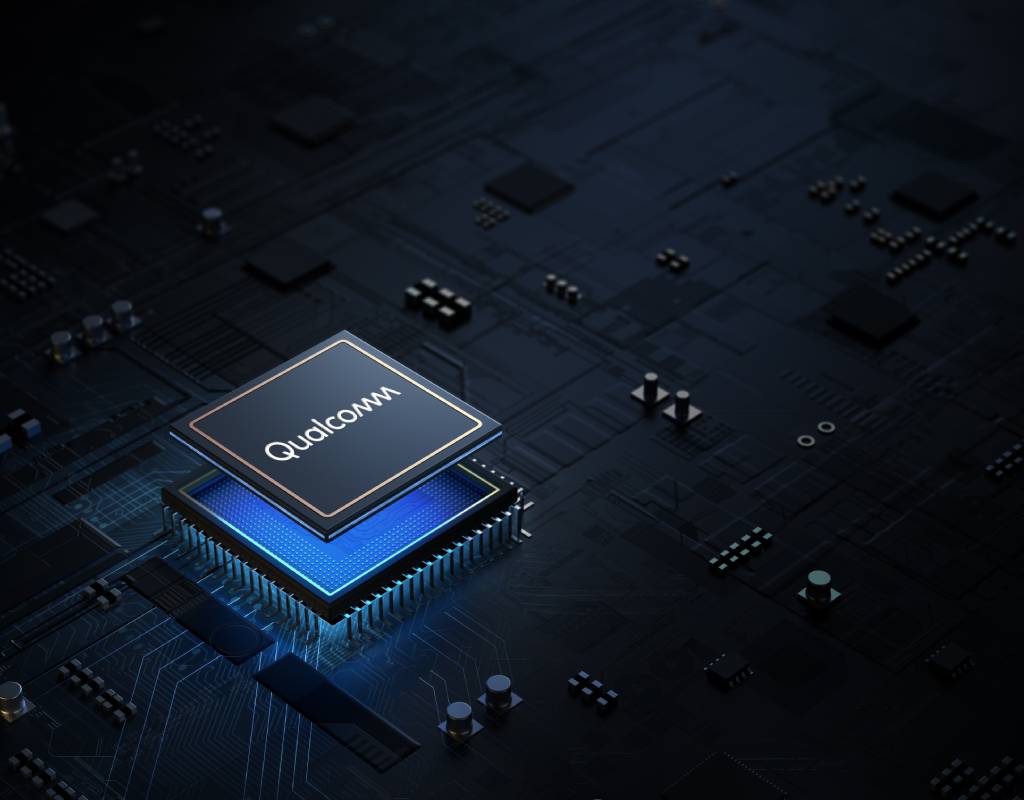 Model produkt
R-1800
Chip
QCA 4-core CPU + single-
core NPU
ROM

128MB

RAM
256MB
Antenne type
4 eksterne antenner
Trådløse standarder
IEEE 802.11a/b/
g/n/ac/ax, 802.3/3u/3ab
Strømforsyning
12V/1A
Signalhastighed
5GHz op til 1201Mbps;
2.4GHz op til 574Mbps
Porte
3 LAN porte 10/100/1000Mbps
+ 1 WAN port 10/100/1000Mbps
2.4GHz Channel
1, 2, 3, ..., 13
5GHz Channel
36, 40, 44,48, 52,
56, 60, 64, 100, 104, 108, 112, 116,
120, 124, 128, 132, 136, 140, 149,
153, 157, 161, 165
Trådløs sikkerhed
WPA-PSK/
WPA2-PSK / WPA3-SAE
kryptering
Mål
247 x 141 x 180 mm
Product Specification
EAN
6934177723643
Dimensions
247mm x 141mm x 180mm
Model
R-1800
Colour
White
Hardware Specifications
NPU
Single-core 1.5 GHz
RAM & ROM
256MB&128MB
2.4GHz Wi-Fi
2x2 (supports up to IEEE 802.11ax protocol with a theoretical maximum speed of 574 Mbps)
5GHz Wi Fi
2x2 (supports up to IEEE 802.11ax protocol, theoretical maximum speed up to 1201 Mbps)
Antennas
4x external antennas
Heat Dissipation
Passive cooling
Ports
1x 10/100/1000M adaptive WAN port (Auto MDI/MDIX) 3x 10/100/1000M adaptive LAN ports (Auto MDI/MDIX)
Operating Temperature
0°C–40°C
Wireless Specifications
Dual Band
2.5 GHz and 5 GHz
Modulation
11B:DSSS:DBPSK(1 Mbps), DQPSK(2 Mbps), CCK(5,5/11 Mbps) 11A/g:OFDM:BPSK(6/9 Mbps), QPSK(12/18 Mbps), 16QAM(24/36 Mbps), 64QAM(48/54 Mbps) 11n:MIMO-OFDM:BPSK,QPSK,16QAM,64QAM.Rate set: MCS0-
Software Specifications
Operating System
OpenWRT widely customisable intelligent router operating system MiWiFi ROM
Betalingsmuligheder
Vi tager ikke kortgebyrer. Beløbet hæves først på dit kort, når varen afsendes.
Questions and answers
Do you have a question?
Be the first to ask a question about this product.
Ask a question