---
Payment options
Vi tager ikke kortgebyrer. Beløbet hæves først på dit kort, når varen afsendes.
Beskrivelse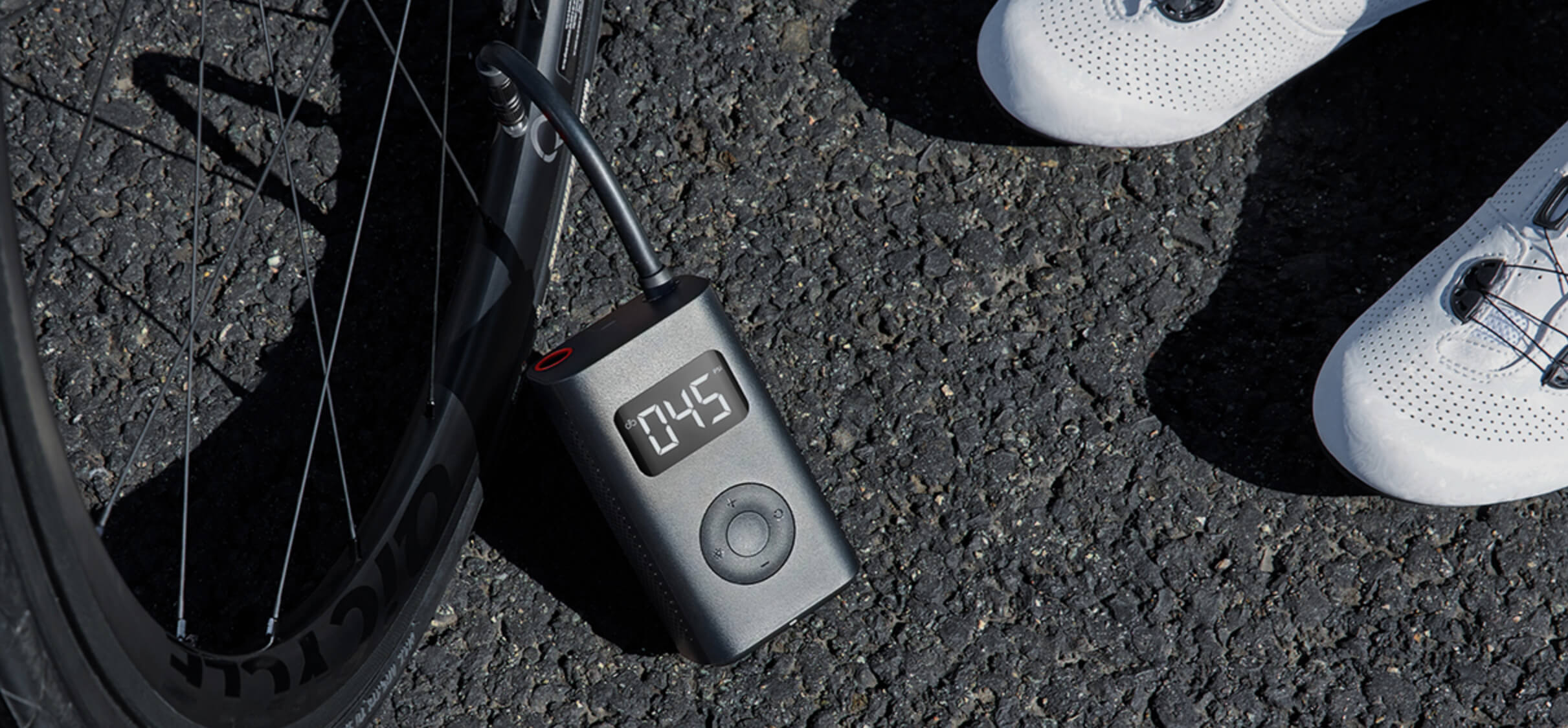 Useful digital display
On the display, you can select the type of object you want to fill air with, and you can also select the air pressure level you want to achieve. Here you can, while filling up with air, follow the development of the air pressure. In addition, you can also use the air compressor to measure the air pressure in your tires and see if it is necessary to fill more air.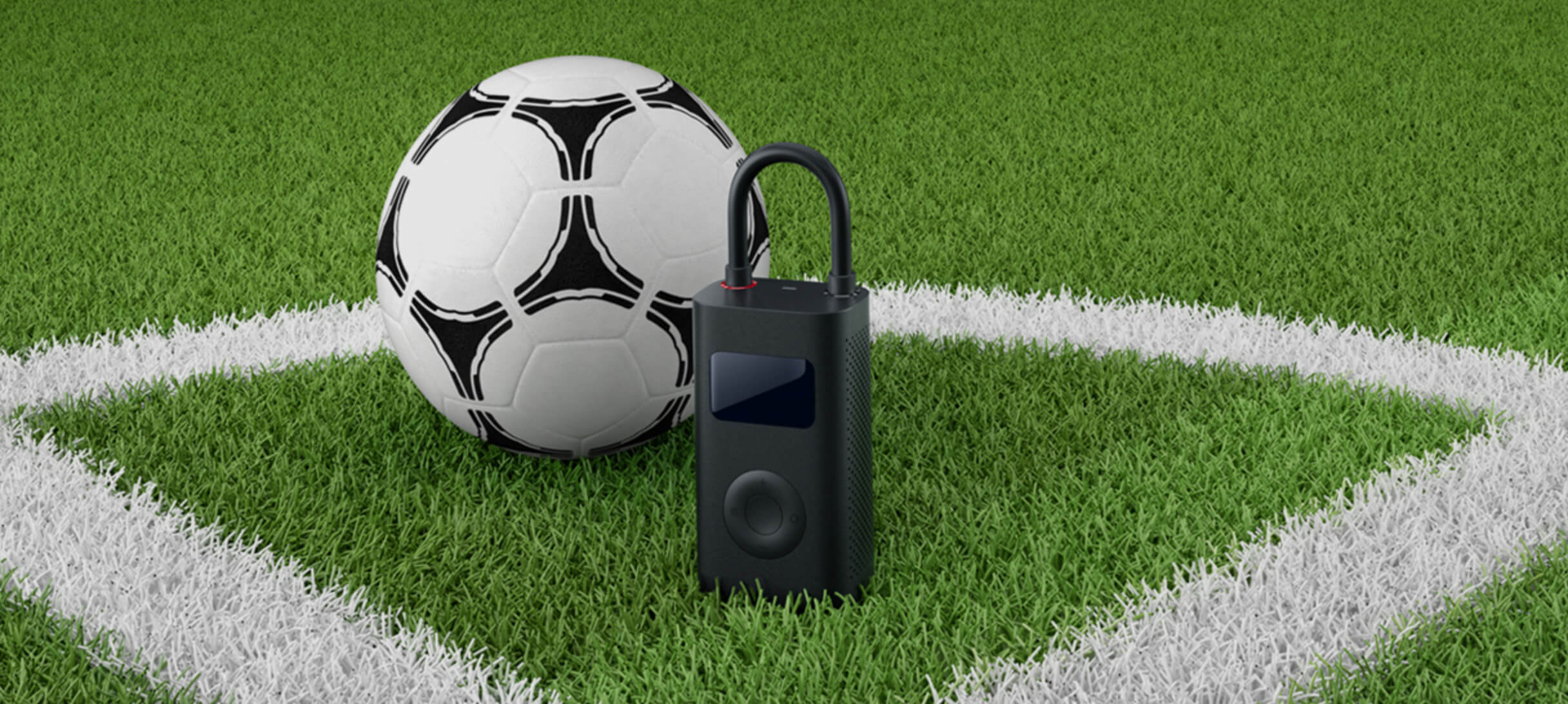 Powerful 18650 lithium battery
Mi Portable Electric Air Compressor is equipped with a powerful and long-lasting battery with a capacity of 2000 mAh. On just one charge, the air compressor can pump up to 8 pcs. bicycle wheels with a speed of up to 3 minutes per wheel. The air compressor has a universal micro USB port which is compatible with most cables with which you charge your mobile and charge in less than 3 hours.
Pump all your tires
The air compressor can easily reach 150psi and can thus pump most tires, even professional racing bikes.
Other Features
Mi Portable Electric Air Compressor has undergone several tests to ensure maximum long-term durability and safety. Some of these tests for protection against overpressure, compression, electrical strength and high / low temperatures. The air compressor also has a built-in LED lamp which allows you to use the Mi Portable Electric Air Compressor even in the dark.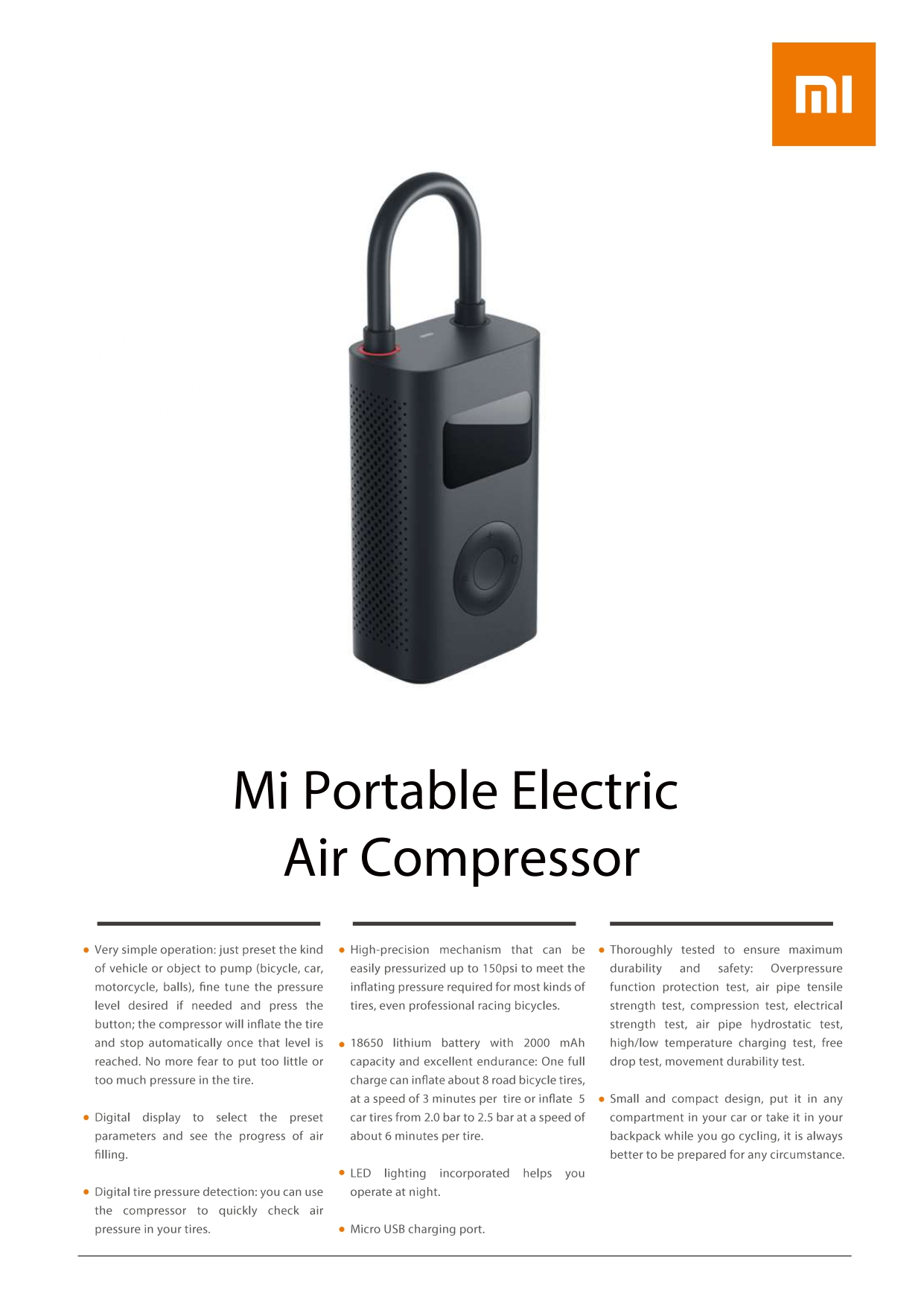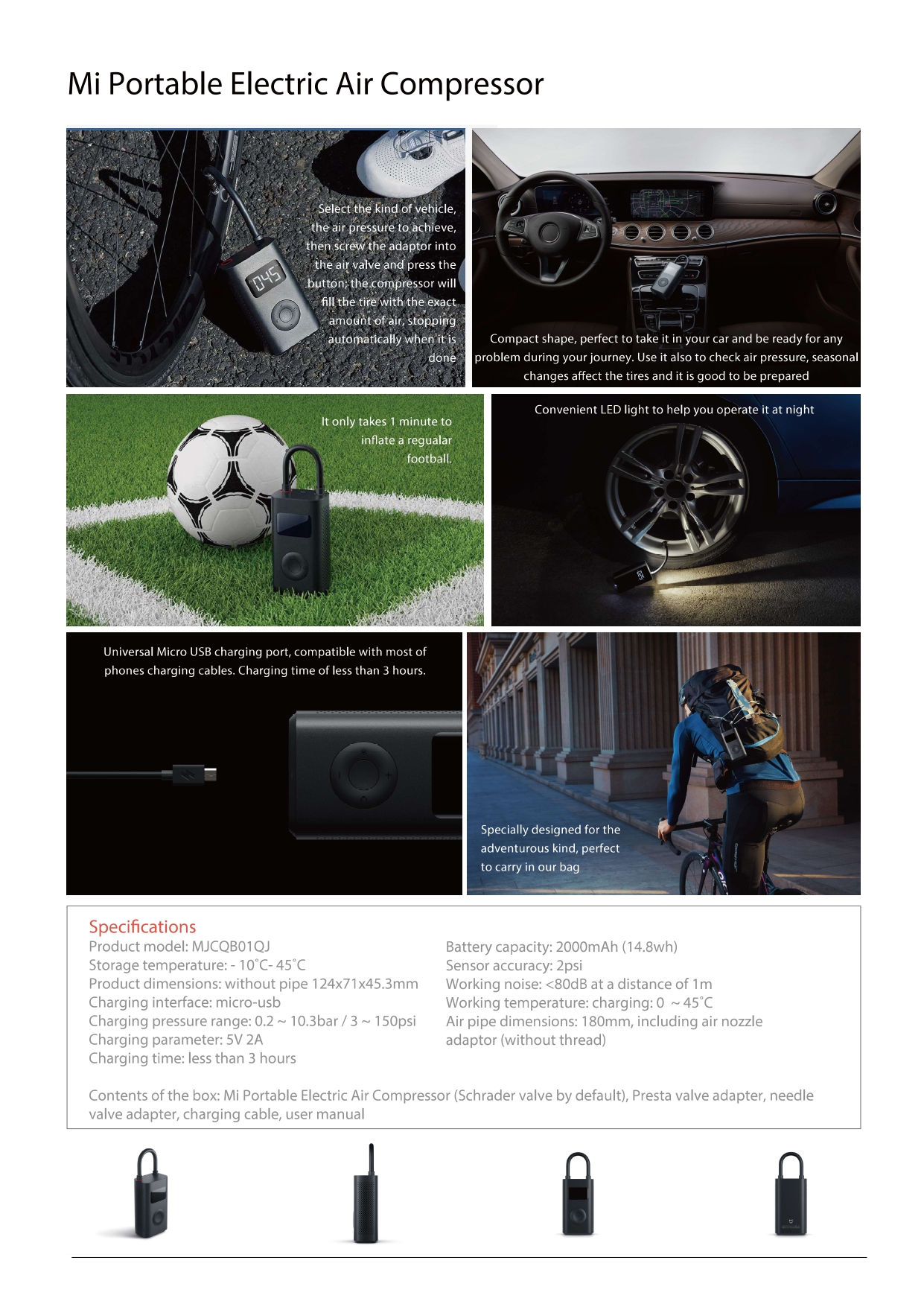 | | |
| --- | --- |
| Model | MJCQB01QJ |
| Storage temperature: | - 10 ° C - 45 ° C |
| Product dimensions without pipes: | 80 mm, mouthpiece included |
| Charging port: | Micro-USB |
| Press when charging: | 0.2 ~ 10.3bar / 3 ~ 150psi |
| Charging parameter: | 5V 2A |
| Charging time: | Less than 3 hours |
| Battery capacity: | 2000mAh (14.8wh) |
| Sensor accuracy: | 2psi |
| Sound level: | & lt80db at a distance of 1m |
| Charging time: | Less than 3 hours |
| Temperature at use: | 0 ~ 45 ° C |
| The package contains: | Mi Portable Electric Compressor, Performance Valve Adapter, Needle Valve Adapter, Charger Cable, Instructions for Use |
| Manual | In English |
| USB type | USB TYPE A |
Payment options
Vi tager ikke kortgebyrer. Beløbet hæves først på dit kort, når varen afsendes.
hej jeg skriver til jer fordi at jeg har gået og kigget på jeres håndholdte kompressor og jeg ville høre om den også kan pumpe cykeldæk op, og med det mener jeg racerventil??

Godt spørgsmål! Ja den er perfekt til at pumpe cykler med, men recerventiler er lidt uklart. Vores service chef siger at dette ikke har været muligt for ham, men jeg har hørt om folk der har brugt den til racerventiler. Også her en video hvor en person bruger den på en racerventil. Muligvis behøver du en adapter til ventilen som du kan købe seperat.