---
Betalingsmuligheder
Vi tager ikke kortgebyrer. Beløbet hæves først på dit kort, når varen afsendes.
Beskrivelse
Minimalist and lightweight design
Mi Electric Scooter 1S has a stylish design and can be folded in just 3 seconds. Like the Mi Electric Scooter PRO2, it is made of an aluminum alloy, which means that the 1S weighs only 12.5 kg, which makes it easy to carry.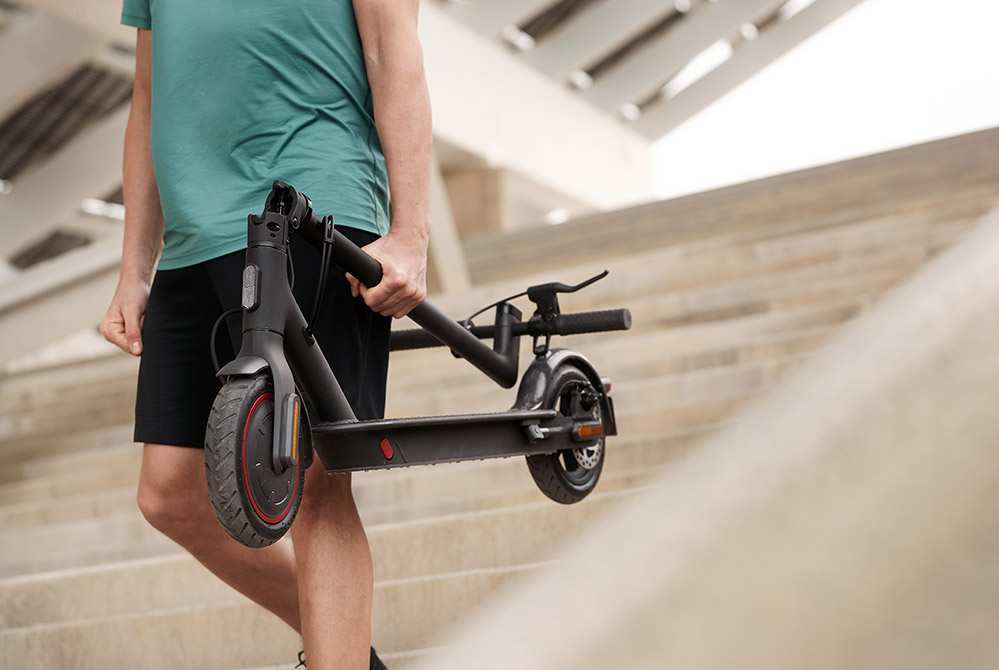 Powerful high capacity battery
Mi Electric Scooter 1S is equipped with a high quality battery with a capacity of 275 Wh. The built-in BMS system guarantees that the battery is neither overcharged nor undercharged. The scooter is also powered by a brushless DC motor of 250 W which allows you to drive smoothly around the streets.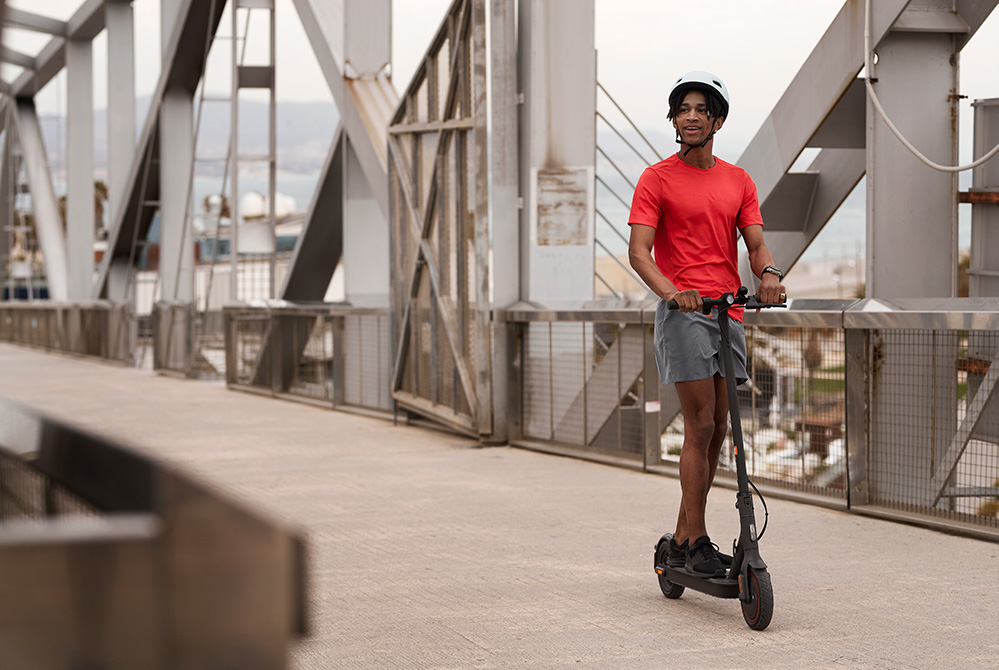 Durable tires with shock absorption
The Mi Electric Scooter 1S comes with durable tires with anti-slip and cushioning, so you can get around the roads safely. In addition, the scooter is also equipped with a dual brake system, as the rear tire has a regenerative brake disc and the front is equipped with an E-ABS system
CHRISTMAS SYSTEM
The scooter is equipped with a KERS system. The KERS system stores the kinetic energy during the braking torque and then converts it into propulsion.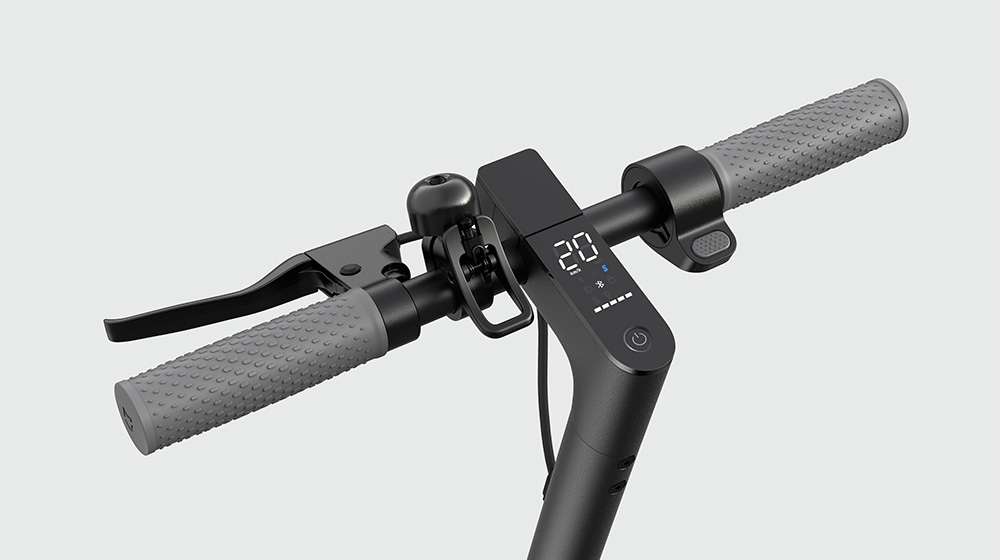 Informative LED display
The large and new LED screen gives you a quick overview of speed, battery level, mileage and mileage. Now you can also connect the Mi Electric Scooter 1S to the Mi Home app and keep track of the speed and the remaining battery directly on the smart phone. The scooter is compatible with Android 4.3 and iOS 9.0 or later.
Xiaomi Scooter 1s vs M365
Specification
Weight
12.5kg
Goal
1080x430x1140mm
Measure folded
1080x430x490mm
Screen
LED with Speed ​​/ Battery / KM / Mode
Engine power
250W
Maximum speed
25 km / h
Climbing angle
14%
braking distance
11.43m
Battery capacity
7650mAh 275Wh
Range
30km
Compatible with
Android 4.3 or iOS 9.0

and later versions

Wireless connection
Bluetooth 4.1 BLE

and later versions
Betalingsmuligheder
Vi tager ikke kortgebyrer. Beløbet hæves først på dit kort, når varen afsendes.
Hej. Jeg er ejer af denne model af løbehjul, men ræklevidden lever på ingen måde op til de 30km - hverken i drive eller sport. Er jeg den eneste med dette problem? Det kører tættere på 15 i sport, og 20 i drive. Mvh Mads

Det burde den kunne klarer. Men det er et problem vi oplever af og til og der er 4 hovedårsager til at folk oplever dette
1) Jo mere man vejer jo korter er rækvidden. 
2) Lige som vægt gør en stor forskel, så gør bakker også en store forskel. Hvis du køre over en stor bro eller bakker hverdag på din tur, så kan det være en del af forklaringen
3) Hvis der ikke er nok luft i hjulene, så køre den kortere. Pump dækket til det rigtige tryk
4) Vi oplever at nogle modeller får en defekt, hvis de har været overbelastet eller ude for et uheld. I de tilfælde kan du sende den til service hos os (Hvis den er købt hos Mistore) eller du kan bestiller reservedelen fra os