---
Betalingsmuligheder
Vi tager ikke kortgebyrer. Beløbet hæves først på dit kort, når varen afsendes.
Beskrivelse
Minimalistisk og let design
Mi Electric Scooter 1S har et stilrent design og kan foldes sammen på bare 3 sekunder. I lighed med Mi Electric Scooter PRO2 er den fremstillet af en aluminiumslegering, hvilket gør at 1S kun vejer 12,5 kg, noget som gør den let at tage med sig.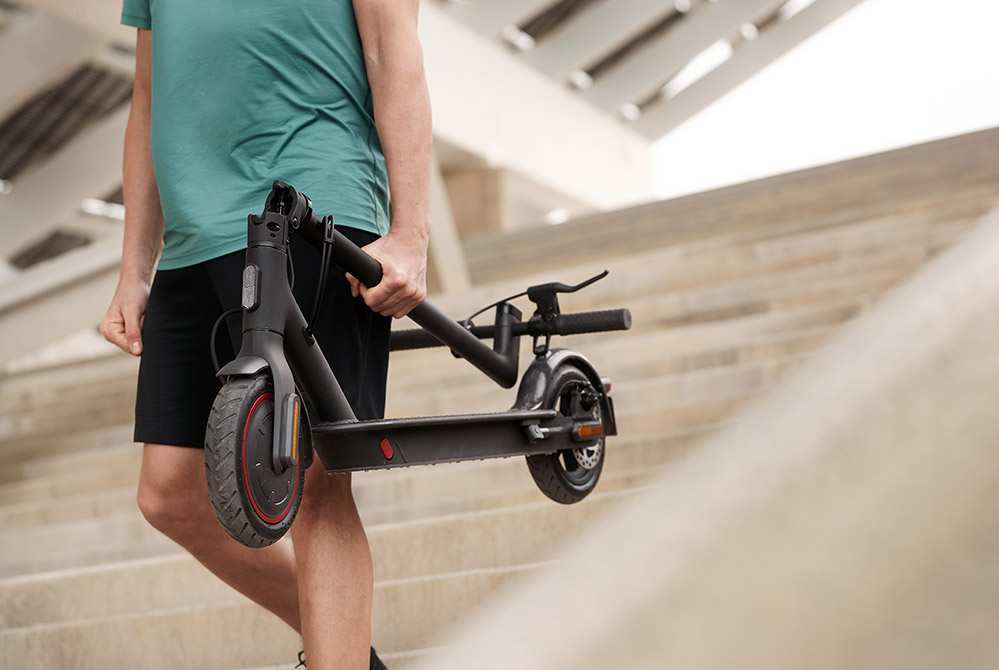 Kraftfuldt batteri med høj kapacitet
Mi Electric Scooter 1S er udstyret med et batteri af højkvalitet med en kapacitet på 275 Wh. Det indbyggede BMS-system garanterer at batteriet hverken bliver overladet eller underladet. Scooteren er også drevet af en børsteløs DC-motor på 250 W som gør det muligt for dig køre smidigt rundt i gaderne.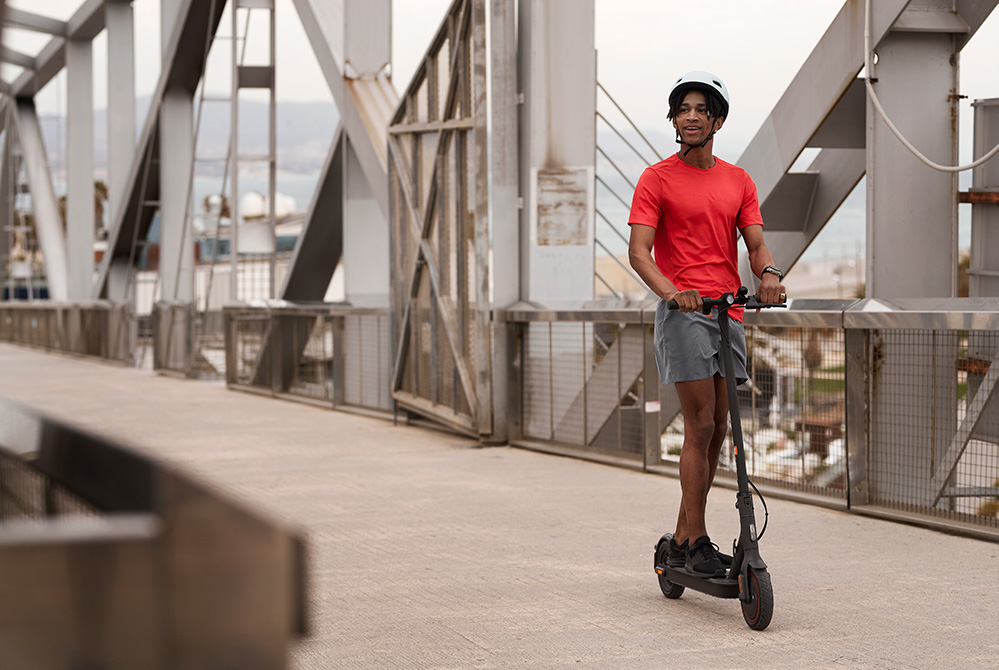 Slidstærke dæk med støddæmpning
Mi Electric Scooter 1S kommer med slidstærke dæk med antislip og dæmpning, så du kan komme trygt rundt på vejene. Derudover er scooteren også udstyret med et dobbelt bremsesystem, da det bagerste dæk har en regenerativ bremseskive og foran er udstyret med et E-ABS-system
KERS-system
Scooteren er udstyret med et KERS-system. KERS-systemet lagrer den kinetiske energi under bremsemomentet og konverterer det derefter til drivkraft.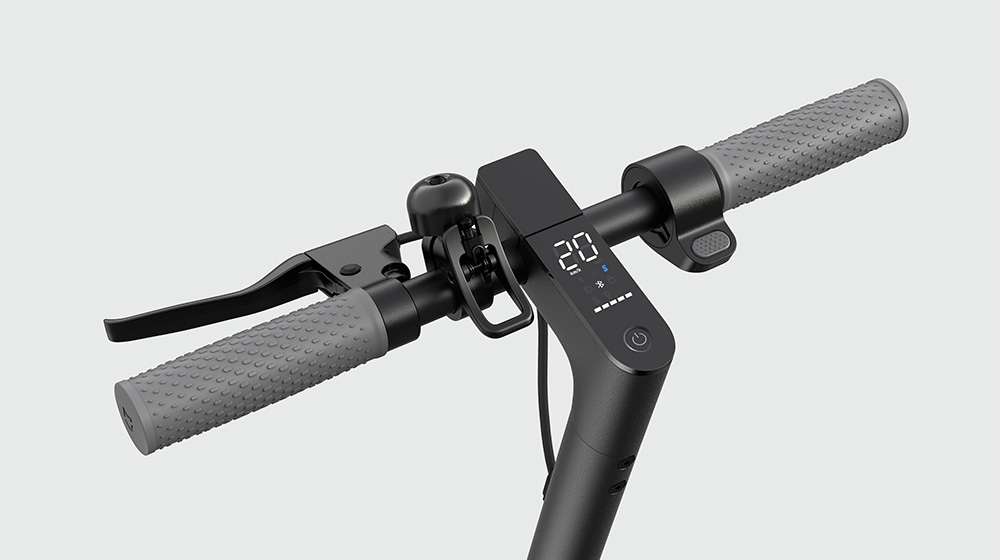 Informativ LED-skærm
Den store og nye LED-skærm giver dig en hurtig oversigt over hastighed, batteriniveau, kørelængde og køremodul. Nu kan du også koble Mi Electric Scooter 1S til Mi Home-appen og følge med i hastigheden og det tilbageværende batteri direkte på smart telefonen. Scooteren er kompatibel med Android 4.3 og iOS 9.0 eller nyere.
Xiaomi Scooter 1s vs M365
Specifikation
Vægt
12.5kg
Mål
1080x430x1140mm
Mål foldet
1080x430x490mm
Skærm
LED med Hastighed/Batteri/KM/Mode
Motorkraft
250W
Makshastighed
25 km/h
Klatrevinkel
14%
bremselængde
11.43m
Batterikapacitet
7650mAh 275Wh
Rækkevidde
30km
Kompatibel med
Android 4.3 eller iOS 9.0

og nyere versioner

Trådløs forbindelse
Bluetooth 4.1 BLE

og nyere versioner
Dimensions
Dimensions
1080mm x 430mm x 1140mm
Dimensions Folded
1080mm x 430mm x 490mm
Basic Specifications
Charging time
5.5 Hours
Colour
Black
Controller Current Limit
17A±0.5A
Controller Undervoltage Protection
29V±0.5V
Gradeability
14%
IP Rating
IP54
Max Power
500W
Max Speed
25km/h
Max Load
100kg
Model
EU
Range
30km
Rider Age
Age 16-50
Rider Height
120cm-200cm
Tire Size
8.5" front and rear pneumatic tires
Weight
12.5kg
Battery Specifications
Battery Model
NE1003-H
Battery Type
Lithium Ion Battery
Rated Voltage
36VDC
Maximum Charging Voltage
42VDC
Charging Temperature
0°C~+40°C
Discharge Temperature Range
-20°C~+50°C
Battery Weight
1.6kg
Cyclical Lifetime
500 charging cycles with power maintained above 70%
Adapter Specifications
Output Power
71W
Input Current
2A MAX
Output Current
1.7A
Input Voltage
100-240VAC 50/60Hz
DC CABLE LENGTH
2m
DC CABLE PORT TYPE
Custom Φ8.0*1.6mm
Betalingsmuligheder
Vi tager ikke kortgebyrer. Beløbet hæves først på dit kort, når varen afsendes.
Questions and answers
Do you have a question?
Be the first to ask a question about this product.
Ask a question