---
Betalingsmuligheder
Vi tager ikke kortgebyrer. Beløbet hæves først på dit kort, når varen afsendes.
Beskrivelse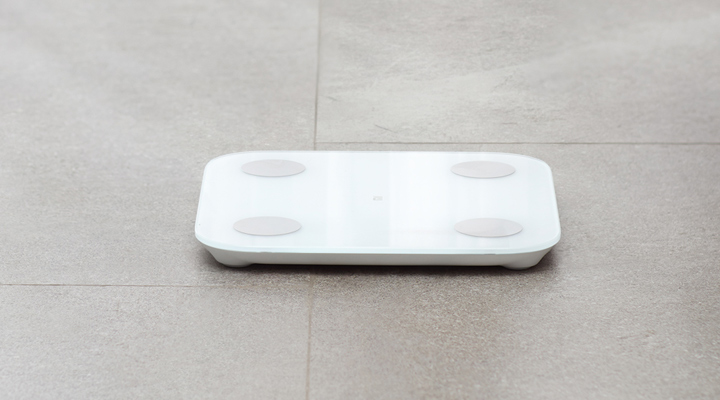 Weigh yourself and various items
In addition to being able to weigh yourself in dynamic mode, the scale can also weigh static items such as packages, fruits and vegetables.
Save your information
The scale can automatically identify each family member and save up to 16 different profiles at a time. Perfect for the big family or the football team!
Keep track of your health directly from your mobile
By entering your information into the Mi Fit app, you can get a realistic picture of your health. With the app you can also get an overview of your numbers, which makes it easier for you to follow and improve them.
13 Measurable Features and Balance Test
In addition to your weight, the Mi Smart Scale 2 also measures your BMI, body composition and muscle volume. Through a series of complex algorithms and an advanced analysis (BIA), the result becomes very accurate. Users can even easily test their own balance ability by standing on one foot with their eyes closed.
Hidden LED display
The LED display is hidden and does not appear until you weigh yourself for at least 3 seconds. Then the smart display will light up.
| | |
| --- | --- |
| User weight: | 100g - 150kg |
| Accuracy: | 50g |
| Units: | Catties, Kilograms, Pounds (adjustable) |
| Weight: | 1.7kg |
| Compatible with: | Bluetooth 5.0 |
| Battery: | 4x AAA batteries |
| Battery: | more than 8 months |
| Dimensions: | 300mm x 300mm x 25mm |
| Temperature range: | 0-40 ℃ |
| Material: | tempered glass + ABS |
| Manual | In English |
Betalingsmuligheder
Vi tager ikke kortgebyrer. Beløbet hæves først på dit kort, når varen afsendes.
Synkronisere den med Apples Sundheds app på iPhone?

Godt spørgsmål som jeg desværre ikke kunne finde et godt svar på. Da jeg undersøgte det, fik jeg lidt forskellige svar og det officiele svar er derfor at du ikke skal forvente at apple helth virker med Mi Body Composition Scale 2. 

Omvendt fandt jeg nogle videoer på yourtube der viser folk som vist nok syncroniser deres data fra Mi appen til apple health. En kunde skrev sådan her i et amazon review:

 

"For body analysis data, you have to connect to its own Mi app on phone. That app can send/sync data to apple health app or google fit app."