---
Payment options
Vi tager ikke kortgebyrer. Beløbet hæves først på dit kort, når varen afsendes.
Beskrivelse
Increased capacity for better streaming and gaming experience
With the Mi AIoT Router AX3600, it's easier than ever to enjoy a stable and fast connection when watching your favorite series in HD or playing online games. The router can reach speeds of 2402Mbps on the 5GHz network and 574Mbps on the 2.4GHz network. This means that you never have to worry about too long buffer times or annoying delays.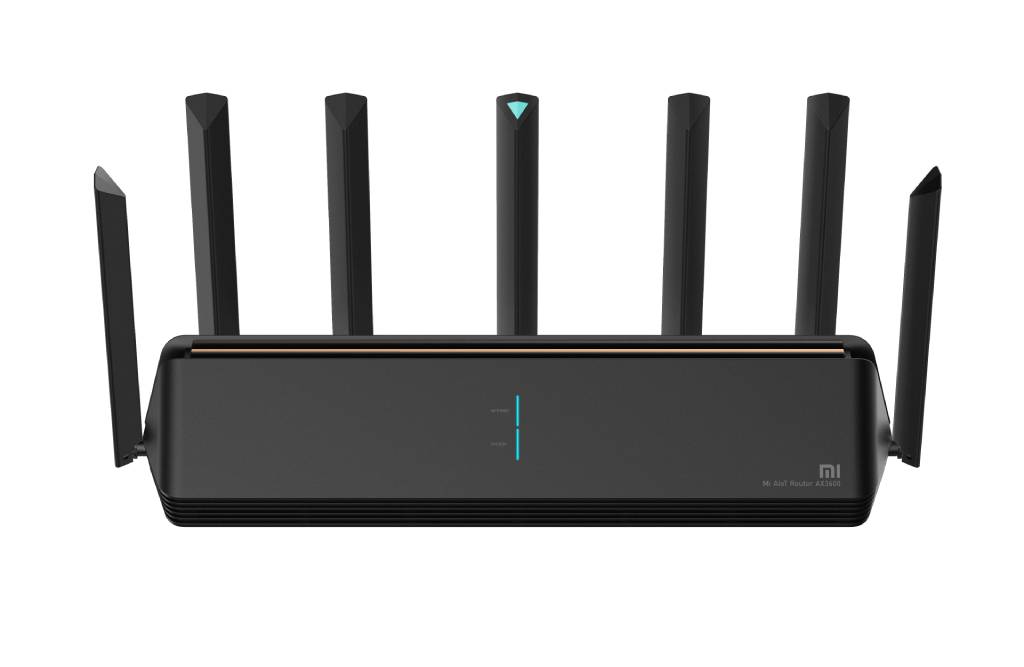 6 external antennas
The smart router has 6 external antennas and power amplifiers that send Wi-Fi signals everywhere in your home, which means that even devices that are far away from the router or that have low power can connect to the router.
The AloT antenna for a smarter everyday life
The router has a built-in AIoT smart antenna which allows it to detect smart devices from Xiaomi around you. When you encounter a new Mi IoT device, your Mi Home app will detect it automatically, and you can easily connect without having to enter your password.
Wi-Fi 6
Mi AIoT Router AX3600 is a wifi 6 router which provides increased speed and capacity. The perfect choice for you who want fast and stable internet at home.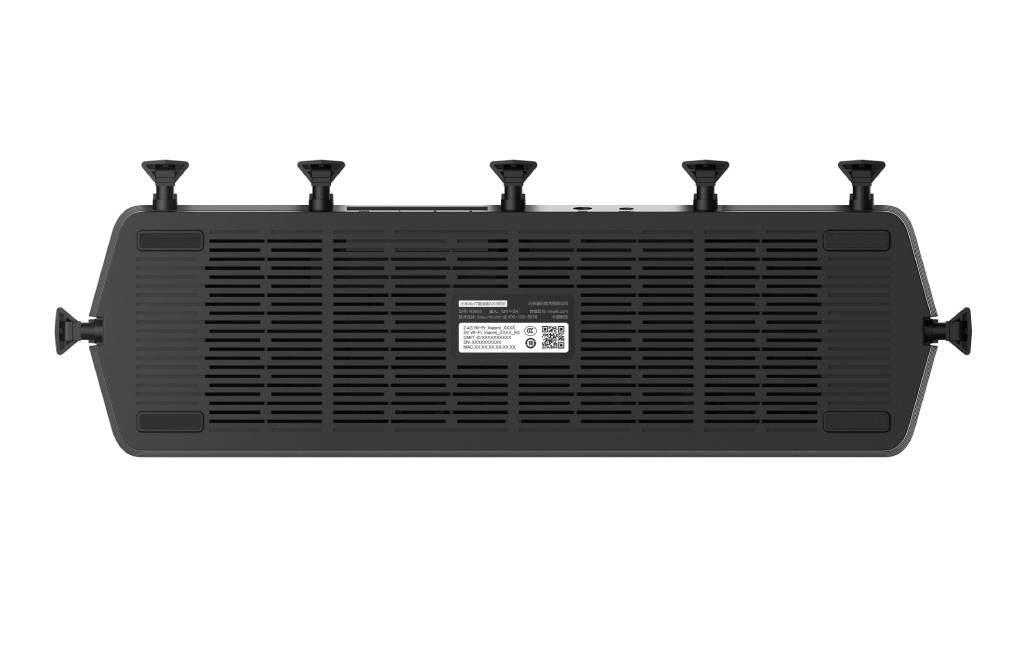 Up to 248 units
The Mi AIoT Router AX3600 supports up to 248 devices connected simultaneously. Connect your TV, computer or mobile phone and enjoy the perfect connection on each device without slowing down the network.
6-Core Chip
The Mi AIoT Router AX3600 is equipped with Qualcomm 4-core CPU and 2-core NPU which provides even more stability when the router has many devices connected at the same time.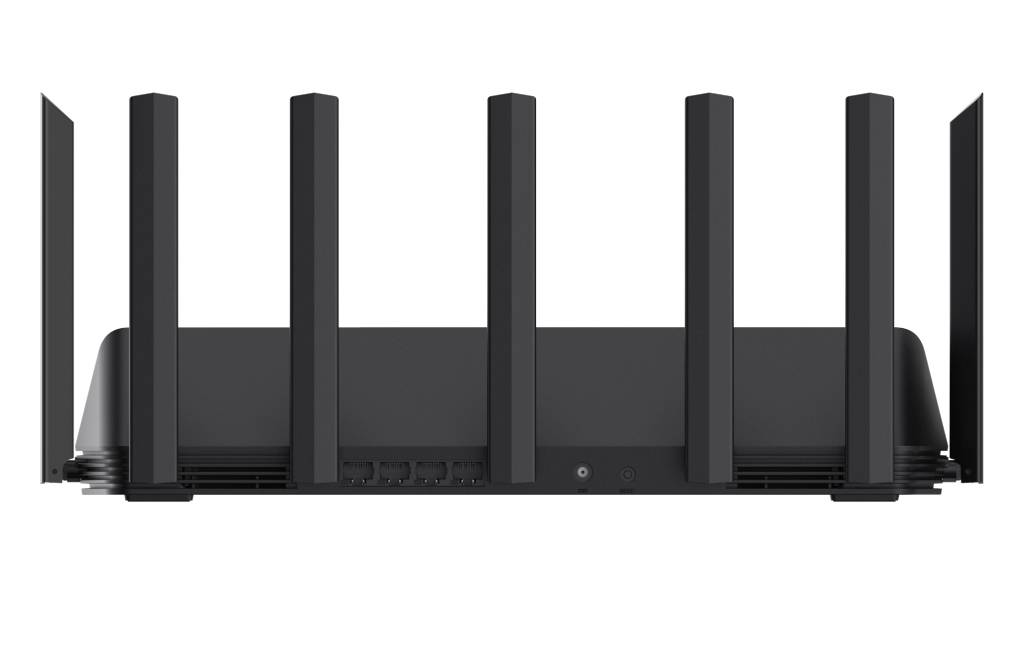 Model product
R-3600
Chip
QCA 4-core CPU + 2-core
NPU
ROM

256MB

RAM
512MB
Antenna type
6 external antennas
+ 1 AIoT external antennas
Wireless Standards
IEEE 802.11a / b /
g / n / ac / ax, 802.3 / 3u / 3ab
Power supply
12V / 2A
Signal Speed ​​
5GHz up to 2402Mbps;
2.4GHz up to 574Mbps
Porte
3 LAN ports 10/100 / 1000Mbps
+ 1 WAN port 10/100 / 1000Mbps
2.4GHz channel
1, 2, 3, ..., 13
5GHz channel
36, 40, 44,48, 52,
56, 60, 64, 100, 104, 108, 112, 116,
120, 124, 128, 132, 136, 140, 149, < br> 153, 157, 161, 165
Wireless Security
WPA-PSK /
WPA2-PSK / WPA3-SAE
Encryption
Goal
Dimensions: 177 x 410 x 134 mm
Payment options
Vi tager ikke kortgebyrer. Beløbet hæves først på dit kort, når varen afsendes.
Questions and answers
Do you have a question?
Be the first to ask a question about this product.
Ask a question