---
Betalingsmuligheder
Vi tager ikke kortgebyrer. Beløbet hæves først på dit kort, når varen afsendes.
Beskrivelse
Ingen blinde vinkler med 360 ° panoramaudsigt
Mi 360 ° Home Security Camera Essential går ikke glip af et sted takket være dens panoramaudsigt med panorering og zoom. Med dette kamera opnår du optimal overvågning, roterer 360 ° vandret eller 108 ° lodret og identificerer de relevante detaljer i fuld HD, uanset belysning. Kameraet understøtter WDR -teknologi, som gør det muligt for kameraet at arbejde sig rundt i skarpe og udfordrende lysforhold for at skabe et så klart og skarpt billede som muligt.
Forbedret nattesyn og nøjagtighed
Bekymret for sikkerheden om natten? Ikke med Mi 360 -kameraet.
Usynlige 940 nm infrarøde lysdioder giver dig forbedret nattesyn til klarere billeder i løbet af natten, ved at kombinere AI med deep learning -teknologi filtrerer den optimerede algoritme effektivt hundens midnatsløb, så kameraet kan fokusere på at identificere menneskelige bevægelser.

Sæt i tre trin!
Kameraet kan installeres stående eller hængende. Dette gør det muligt at placere det på en afsats, et vindue eller oppe i loftet, så du kan dække alle vinkler og hjørner i hjemmet.
Så bare:

Download Mi-home-appen
2. Tænd dit nye kamera!
3. Tilslut kameraet til appen.

Så er kameraet klar til start. Som bruger kan du gemme dit materiale lokalt, på en NAS -lagerenhed eller i skyen.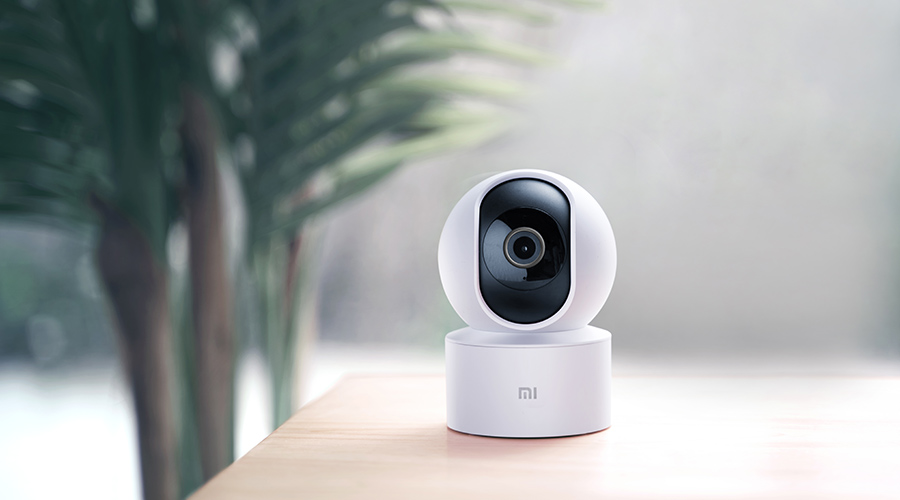 Smartere division, mere sikker opbevaring
Du kan nemt bede dit kamera om at vise video i realtid via stemmekommandoer. Mit 360 ° hjemmekamera har også en indbygget mikrofon, så du kan besøge dit hjem når og hvor du vil!
Kameraets funktioner slutter ikke der, smartphones og tablets kan følge fjernvisning på tre enheder på samme tid, så hele familien kan holde styr på tingene sammen, og for din sikkerhed er alle data fuldt krypteret.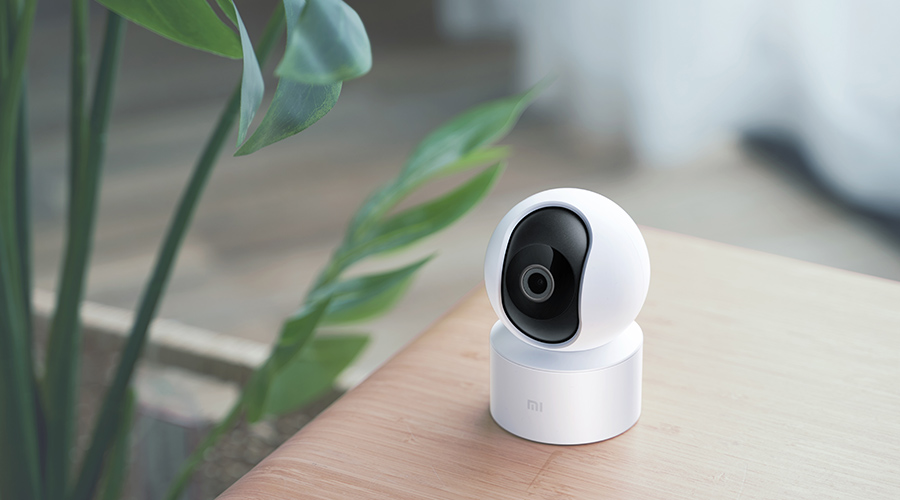 Generel information
Model
Essential
Opløsning
1920*1080
Video kodeks

H.265

Synsvinkel

110°

Hukommelse
Micro SD kort, op til 32GB (ikke inkluderet)
Størrelse
108 x 78 x 78mm
Strøm input
5V 2A
Trådløs forbindelse
Wi-Fi IEEE 802.11/b/g/n/ 2.4GHz
Temperatur
-10°C ~ 40°C
Pakken indeholder
Mi 360° Home Security Camera 1080p Essential,strømadapter, strømkabel, vægmonteringssæt, brugervejledning
Product Specifications
Dimensions
108 x 75 x
Weight
254g
Resolution
1920x1080
Operating Temperature
-10C to 40C
WLAN
Wi-Fi IEEE 802.11b/g/n 2.4GHz
Betalingsmuligheder
Vi tager ikke kortgebyrer. Beløbet hæves først på dit kort, når varen afsendes.
Questions and answers
Do you have a question?
Be the first to ask a question about this product.
Ask a question