---
Betalingsmuligheder
Vi tager ikke kortgebyrer. Beløbet hæves først på dit kort, når varen afsendes.
Beskrivelse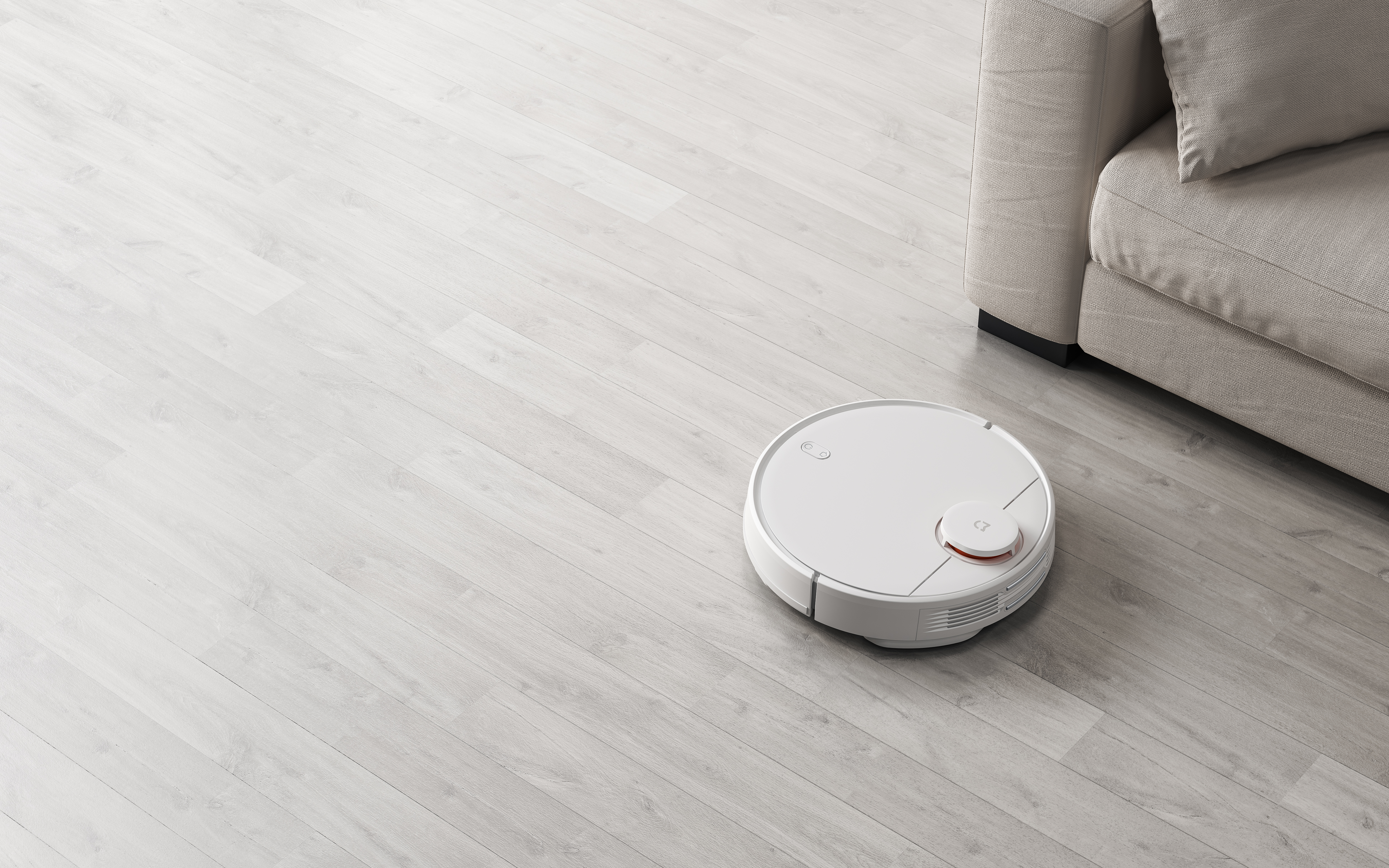 Fantastisk sugkraft, fantastiskt pris
Mi Robot Vacuum Mop Pro er Xiaomis første robotstøvsuger under Mi-mærket med både LDS-laser og moppefunktion. Al denne første klasses teknologi til en utrolig lav pris! Med et stort batteri på 3200 mAh og med en sugeeffekt på 2100 PA, samler Mi Robot Vacuum Mop Pro al snavs og holder dit hjem rent for støv, partikler og mere! Mi Robot Vacuum Mop Pro tager op til 2 cm høje tærskler og kan nu både moppe og støvsuge, alt sammen til en god pris!.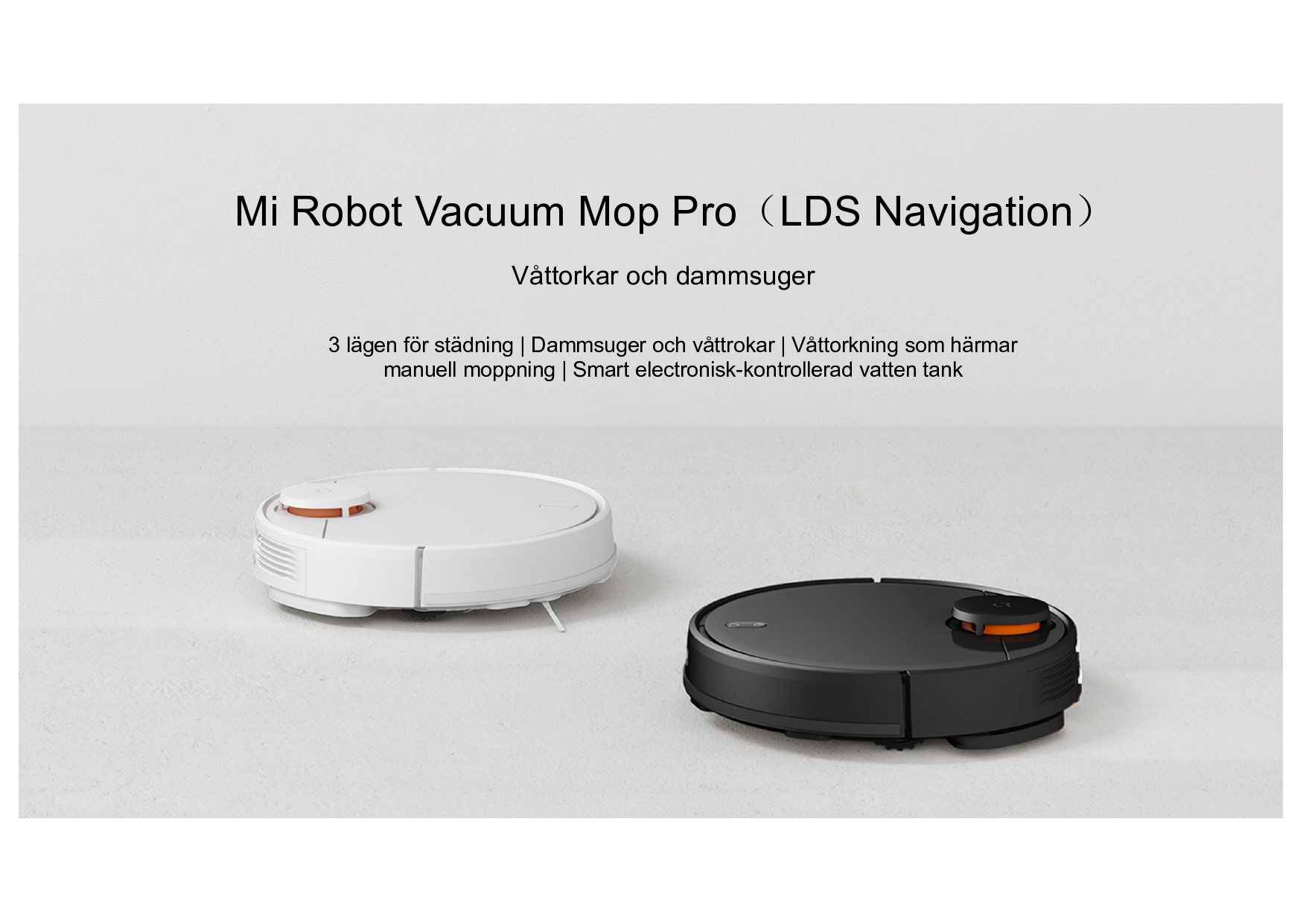 Med Mi Robot Vacuum Mop Pro tager Xiaomi et kæmpe skridt og udfordrer alle med markedets mest overkommelige robotstøvsuger med laser og moppe funktion!
2100 Pa kraftig motor, der ikke misser noget på dine gulve
Smart navigation med ny LDS-laser til effektiv rengøring
12 stk nøjagtige sensorer, der hjælp robotten støvsugeren med ikke at side fast eller falde
Smart elektronisk styret vandtank - Distribuerer vand mere nøjagtigt end nogensinde
Tilpasset ruteplanlægning til vådtørring, der simulerer kortlægning med hånden
3 tilstande til vandfordeling for fuld kontrol
Støvsuger og mopper på samme tid.
Med en ekstrem smart algoritme, støvsuger og mopper Mi Robot Vacuum på samme tid. En rengøring, to job udført! Du kan også vælge mellem kun at støvesuge eller at støvsuge og moppe samtidigt. Mi Robot Vacuum vil køre en unik algoritme der simulerer manuel moping, dvs. det samme som moppevask i hånden. Den smarte elektronisk styrede vandtank med 3 positioner fordeler nøjagtigt den mængde vand, der er nødvendig for at vådtørre gulvet uden risiko for at beskadige det.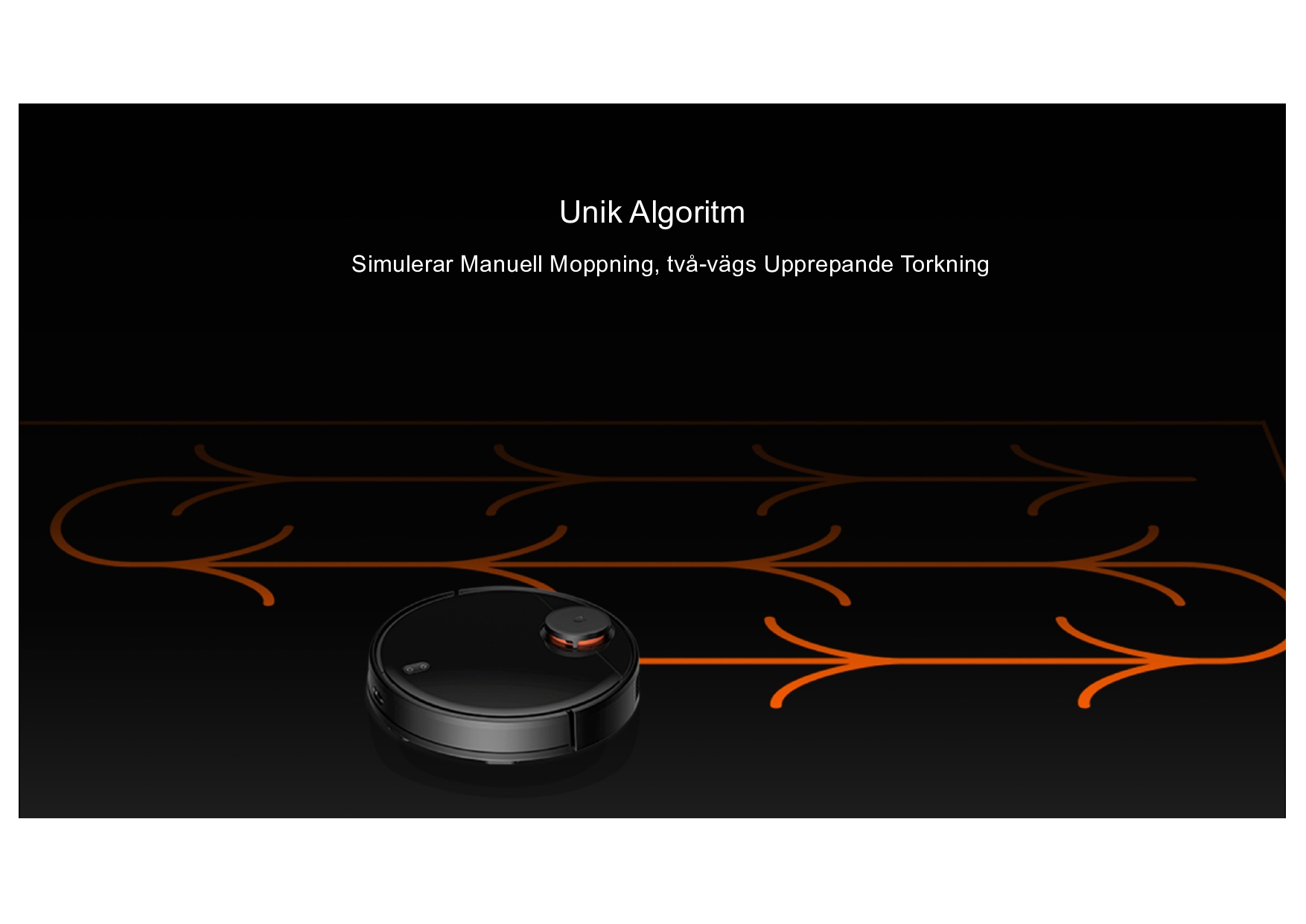 Ny generation LDS laser navigations systemer
Det nye LDS-lasersystem har en opgraderet algoritme, der er hurtigere, har højere nøjagtighed og kan scanne længere afstande end nogensinde. Det håndterer også komplicerede miljøer, så din støvsuger altid er så effektiv som muligt.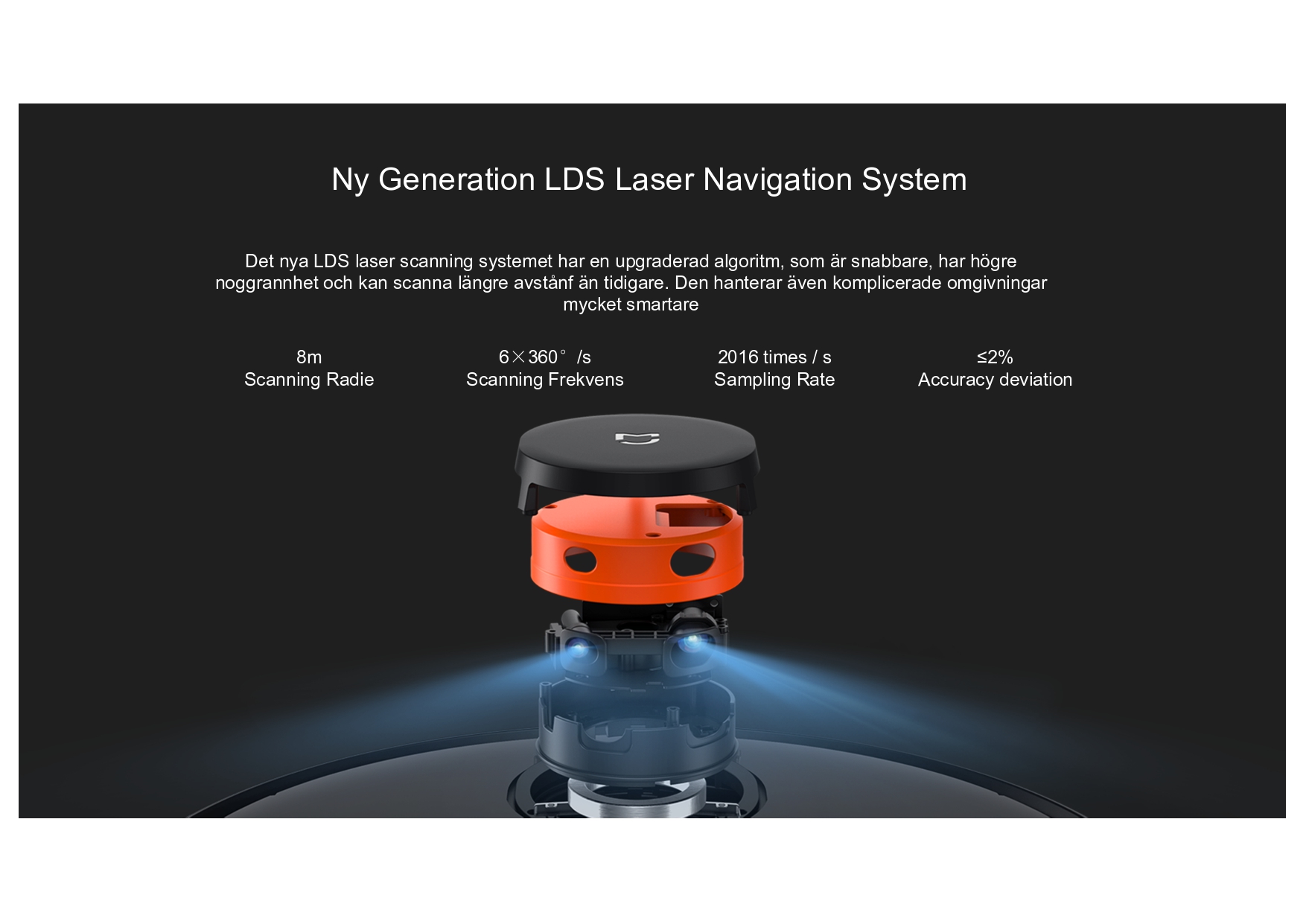 Soveværelse, stue eller køkken: vælg selv, hvor du vil rengøre
Efter den første rengøring identificerer og gemmer støvsugeren de rum, den har rengjort. Du kan derefter slå op, dele og navngive værelserne for at vælge at sende støvsugeren til det rum, du ønsker at få rengjort. Alt dette kan du naturligvis nemt styre via din Mi Home-app på telefonen.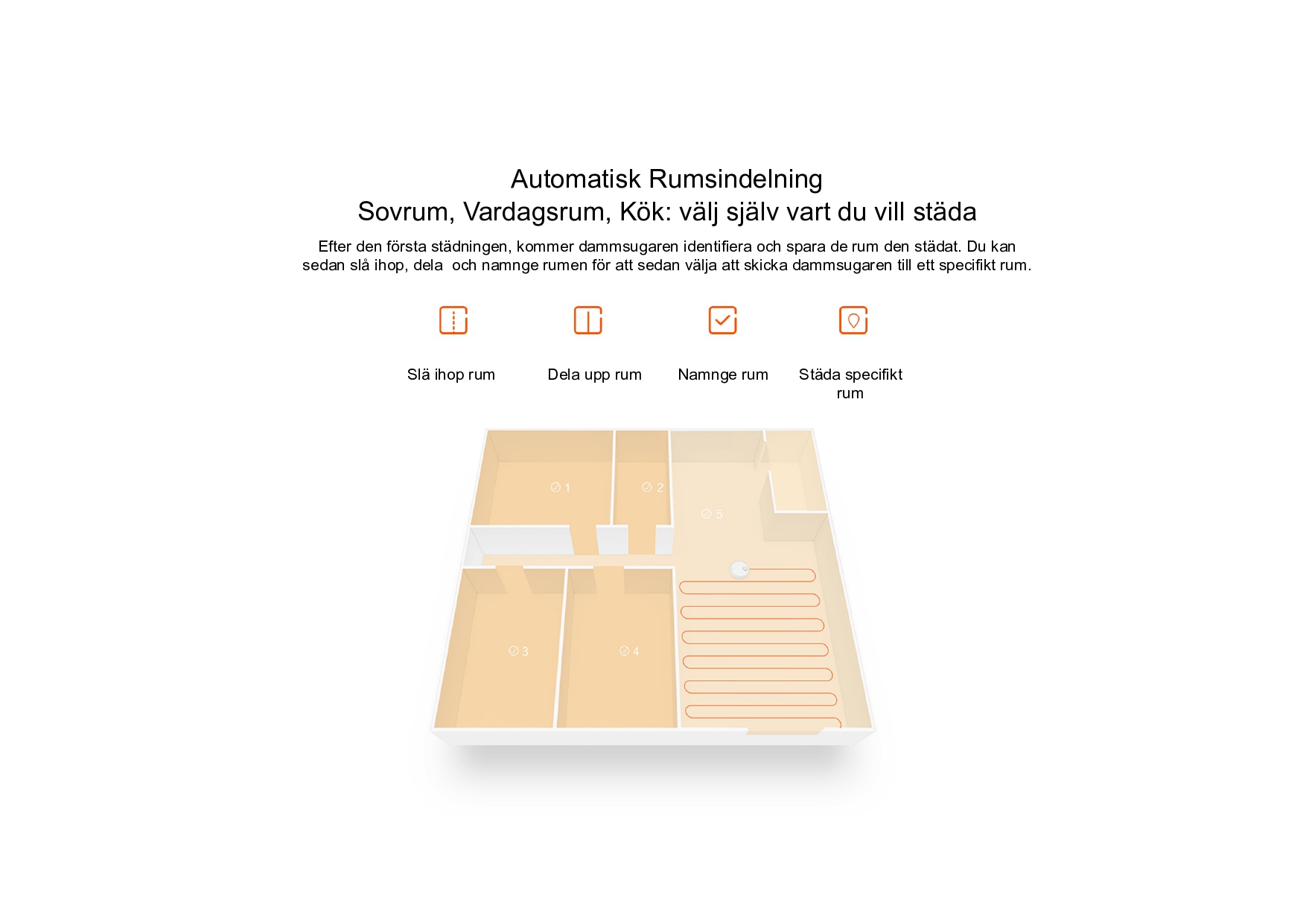 No go zoner og virtuelle vægge uden tilbehør
Har du tape og andre tilbehør på dine gulve! Hvis du ikke ønsker at rengøre et specifikt område, kan du nemt oprette en virtuel væg i Mi Home-appen, som støvsugeren lærer direkte. Du behøver ikke længere at købe magnetbånd eller andre værktøjer for at oprette no-go zoner eller virtuelle vægge. Derudover er det ekstremt nemt at tilføje en midlertidig væg eller justere eksisterende vægge, det er godt synes vi!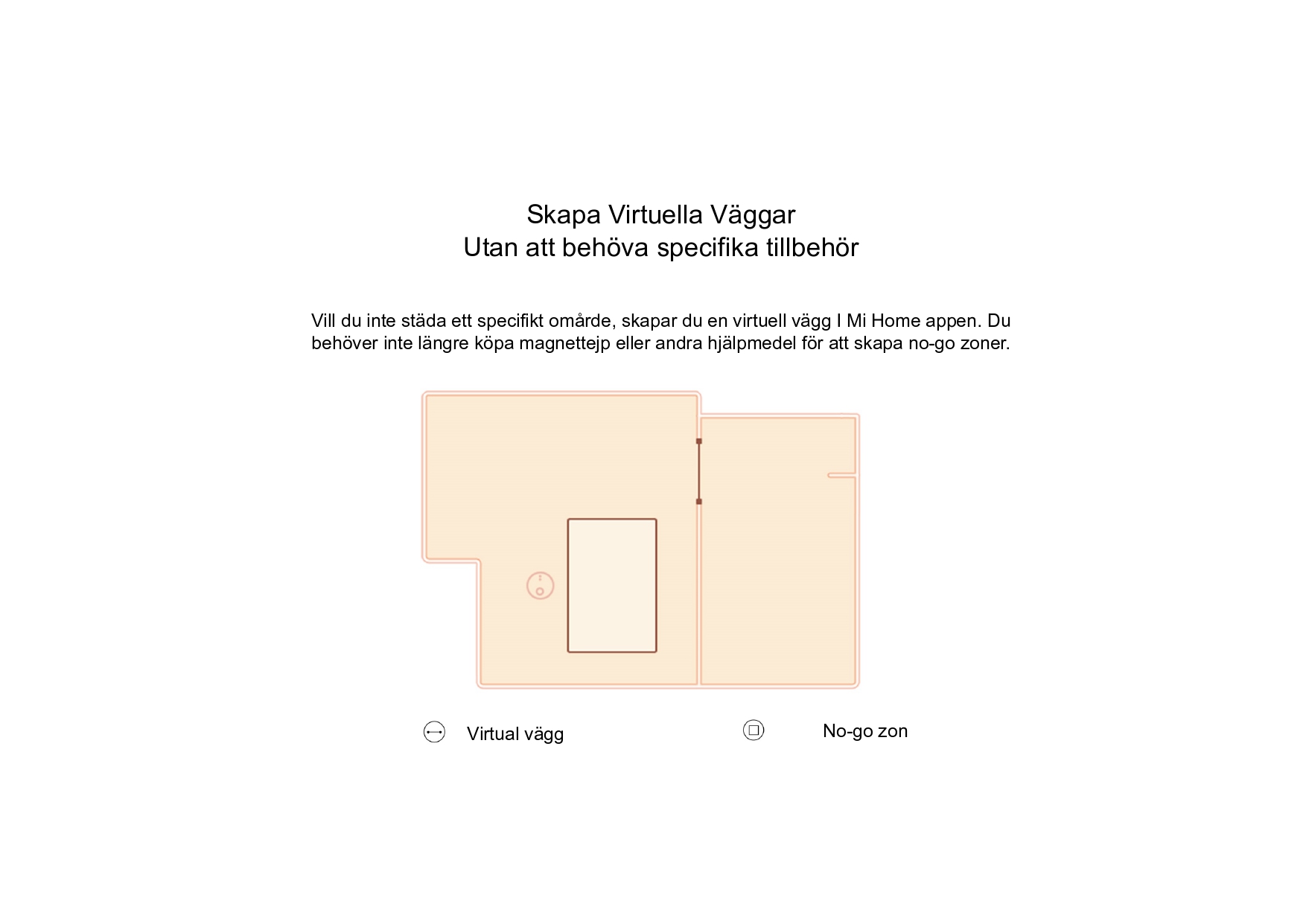 Snabbare och bättre
Detta är verkligen nästa generation av en redan bra modell. Den är uppdaterad på alla områden och erbjuder otroliga specifikationer för sitt pris!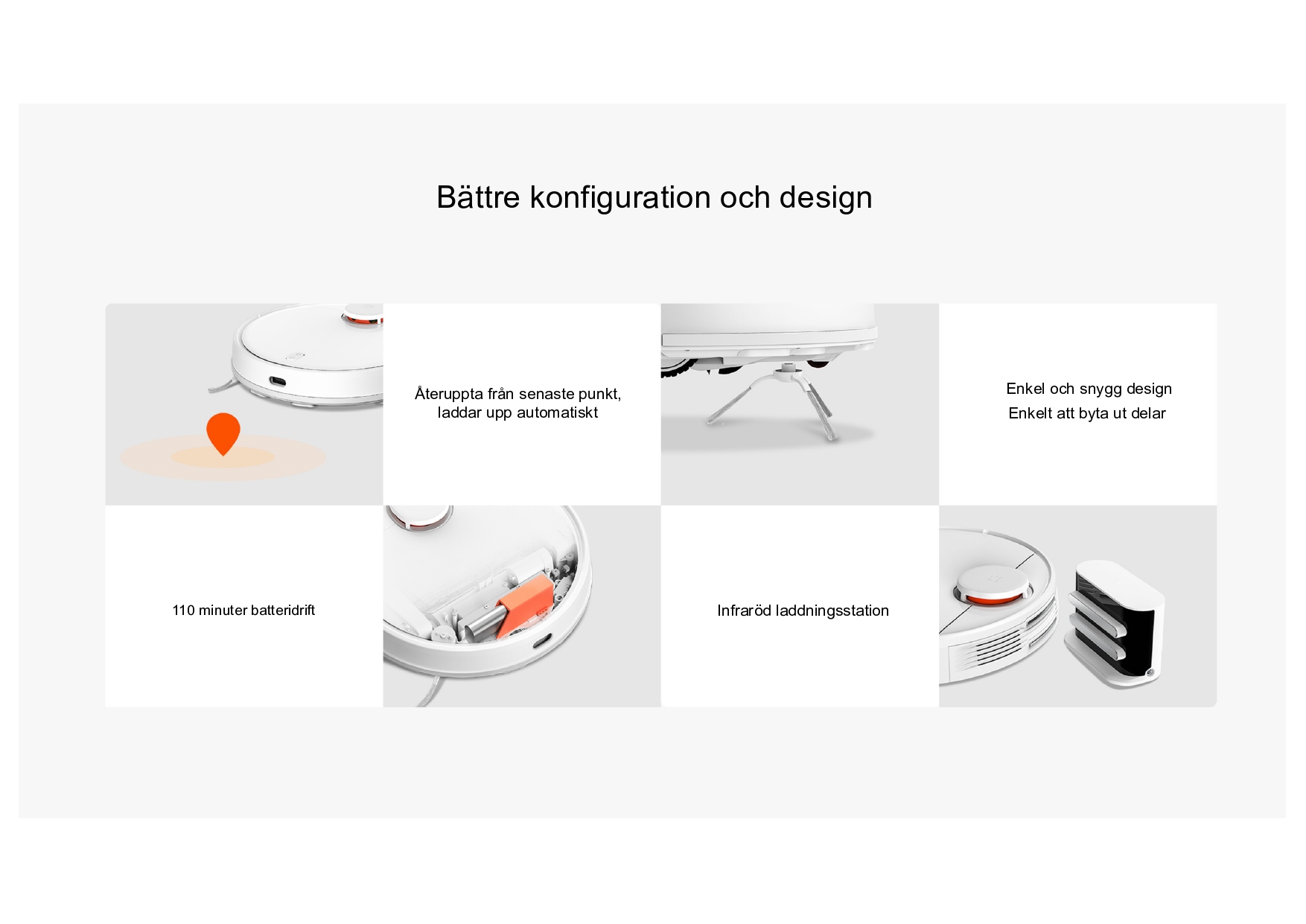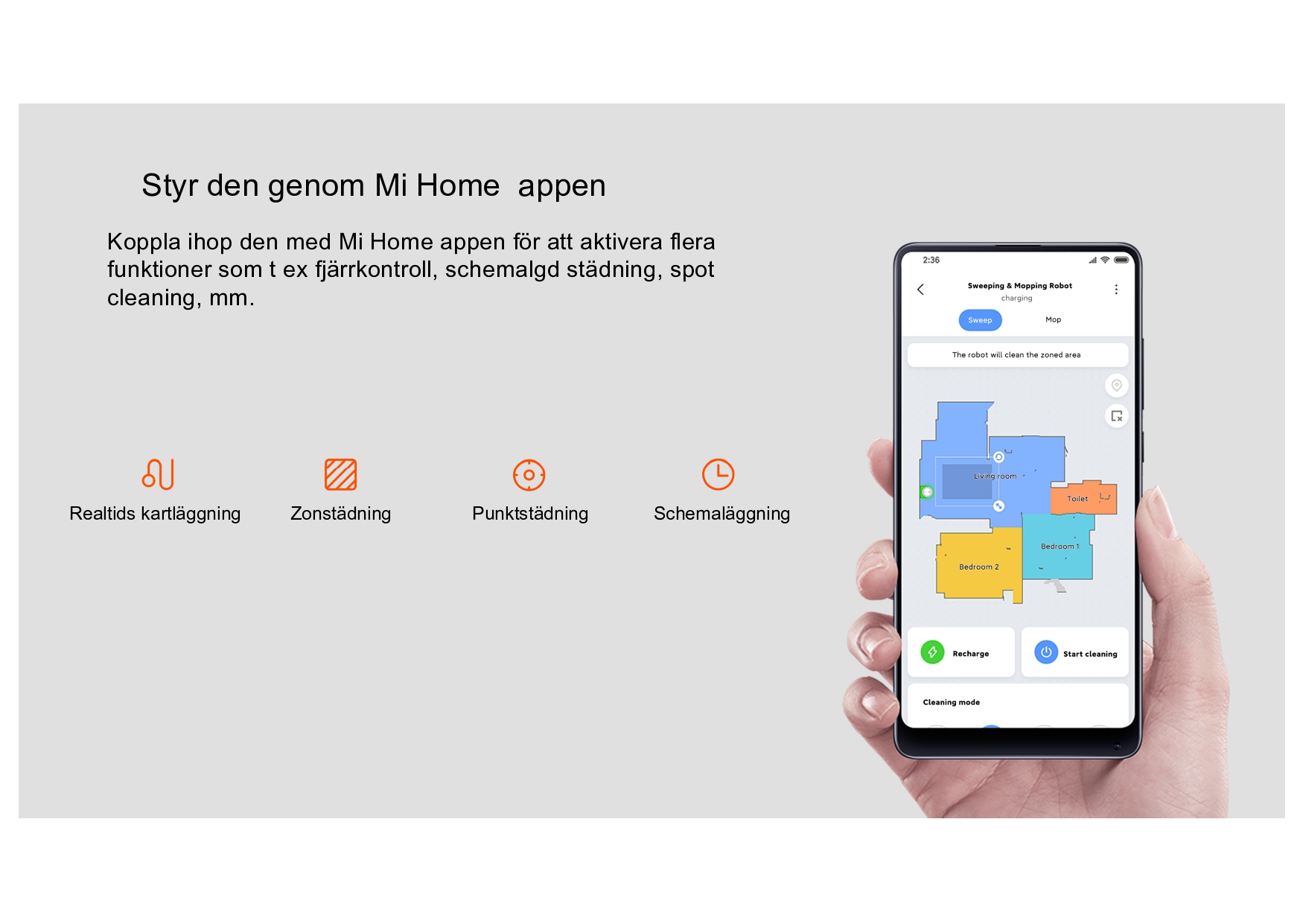 5 hurtige med Mi Robot Vacuum Mop Pro
Batteri
Stort batteri betyder 110 minutters non stop rengøring
Smart Top-Up
I ekstra store hjem kan Mi Robot Vacuum Mop Pro køre tilbage til opladeren og genoplade batteriet lige så meget, som der skal til for at afslutte rengøringen.
Let at vedligeholde
Du rengør og udskifter dele let på din Mi Robot Vacuum Mop Pro, så den fortsætter med at fungere på højeste niveau.
Anden software og stemmeassistance
Kompatibel med Google Assistance og Alexa. Din stemme er alt hvad du har brug for for at starte eller afslutte din rengøring.
Let at skjul ledningen
Hold dit hjem stilfuldt ved nemt at opbevare ledningen i ladestationen.
Pakken indeholder:
1 x Xiaomi Mi Robot Vacuum Mop Pro
1 x Manual 
1 x Støvbeholder
1 x 2-i-1 vand/støvbeholder
1 x Sidebørste
1 x Moppdel
1 x Mop klude
1 x rengørings værktøj
1 x Ladestation
1 x Ladekabel

Product Specification
Colour
Black
WiFi Frequency Bands
2.4GHz
Supported Systems
Google
Dimensions
353mm x 350mm x 94mm
Weight
3.6kg
Technical Specifications
Automatic Dirt Disposal
No
Automatic Mop Lifting
No
Barrier Cross-Height
20mm
Cleaning Area
180m2
Digital Blocked Area
Yes
Dirt Detect
No
Dustbin Capacity
550ml
Full Bin Indicator
No
HEPA Filter
Yes
Mapping Sensor Type
LDS
Noise Level
55db
No-Map Zones
No
Object's Recognition (Camera)
No
Rated Power
33W
Scheduling
Yes
Side Brushes
1pcs
Suction Power
2100 Pa
Voice Prompts
Yes
Washable Filter
Yes
Water Tank Capacity
200ml
Wet Mopping
Yes
Zoned Cleaning
Yes
Battery
Battery Charging Time
300min
Charging Dock
Automatic Dock & Recharge
Yes
Package Content
Content
1 x Xiaomi Mi Robot Vacuum Mop Pro 1 x Manual 1 x Dammbehållare 1 x 2-i-1 vattentank/dammbehållare 2 x Sidoborste 1 x Moppdel 2 x Mopptrasor 1 x rengöringsverktyg 1 x Laddstation 1 x Laddkabel
Betalingsmuligheder
Vi tager ikke kortgebyrer. Beløbet hæves først på dit kort, når varen afsendes.
Questions and answers
Do you have a question?
Be the first to ask a question about this product.
Ask a question